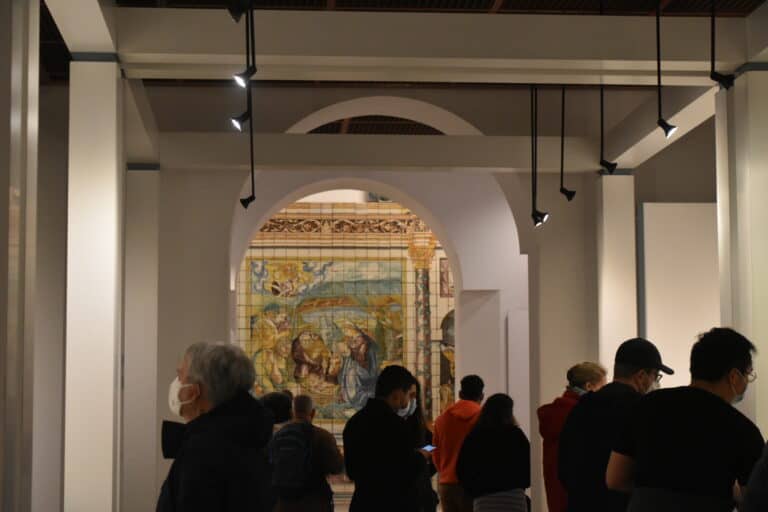 [Dec. 2021] The highlight of the second day of our stay in Lisbon, Portugal was the National Museum of the Azulejo.
Our guidebook says, "You can't say you've been to Lisbon until you see the tiles at the National Museum of the Azulejo," so we had to go and see them.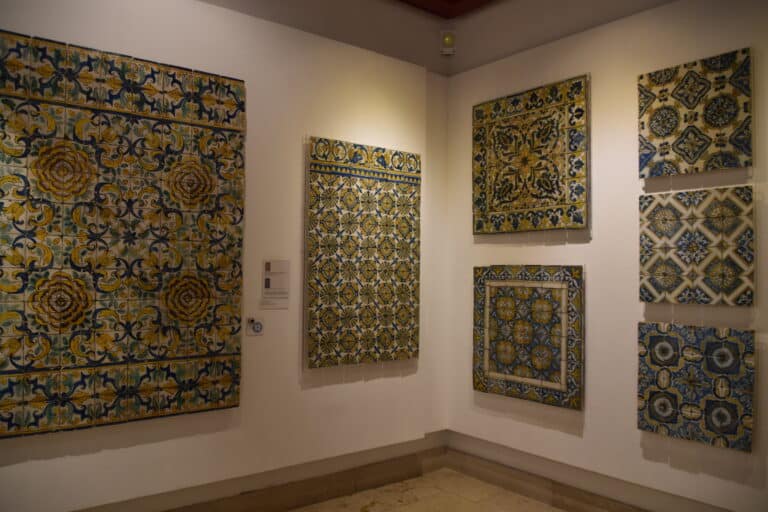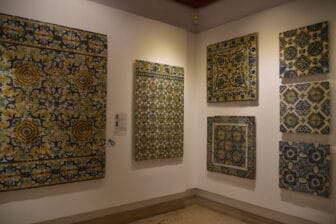 After seeing them, I thought the expression in this guidebook was exaggerated, though.
Azulejos are traditional Portuguese tiles that can be found all over the country.
This Azulejo museum is far from the centre of Lisbon.
Our accommodation was located just west of the Bairro Alto area, which has many restaurants, and it seemed difficult to get to this museum, which is located far up the Tagus River, so we decided to take a taxi.
In Portugal, taxis are cheap, which is helpful for visitors.
The National Museum of the Azulejo is housed in a majestic 16th-century monastery.
The admission fee was 10 euros per person.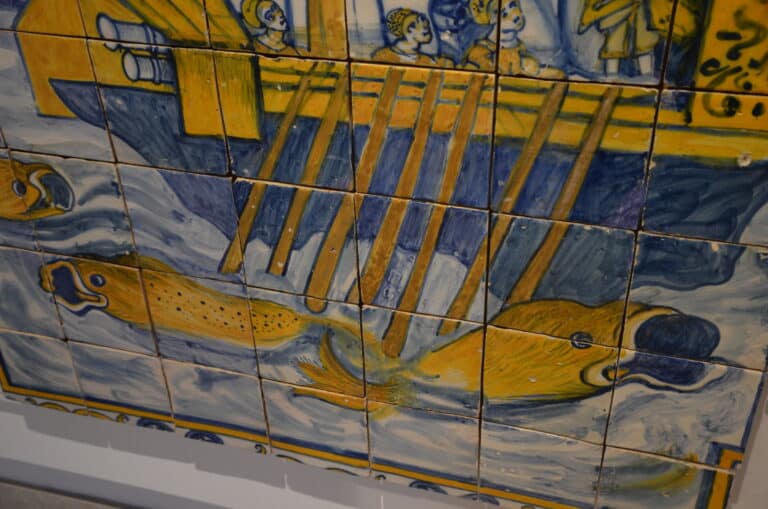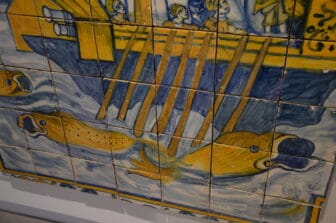 You can learn about the history of Azulejos and how they have changed over the years here.
From the geometric pattern of the Islamic world, they developed into the  blue pictures on a white background, but as my husband said, the geometric pattern left a stronger impression.
The white-blue paintings are kind of childish and unappealing when viewed as a painting.
When these are applied to the actual building, they are very impressive, but it didn't look very attractive as one picture.
There were also coloured tiles, and those reminded me of the tiles we saw at a monastery in Osuna, Spain a month before.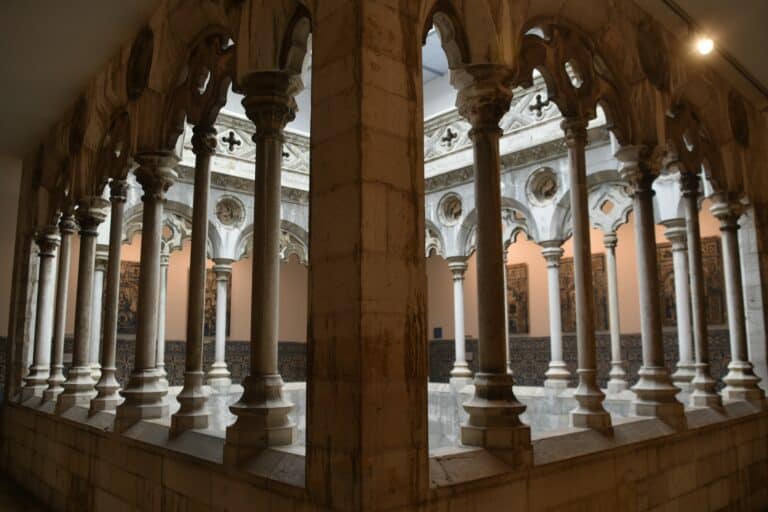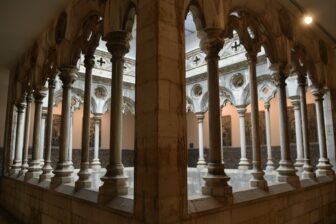 Being originally a monastery, there was also a Baroque chapel and a Manueline cloister, which were gorgeous.
When I saw Azulejos used in these places, I was really impressed.
On the top floor, a huge tile depicting panorama of the city of Lisbon was on display.
This tile dates from around 1700, so it's a valuable relic to see what the town looked like before the 1755 earthquake.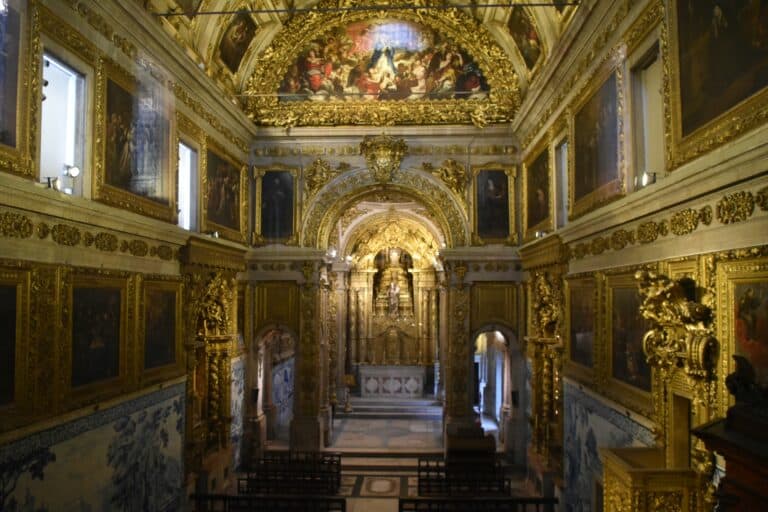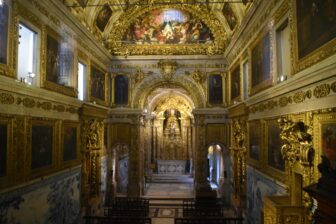 There was also an exhibition of modern things, too but I was not attracted to them.
There was an area of the building which was closed, and that part was a workshop that seemed to be repairing tiles.
Now we finished the visit and have to think how to get back to the centre.
I was worried that the taxi would not be around at such an isolated place, but we were lucky and we caught one soon enough.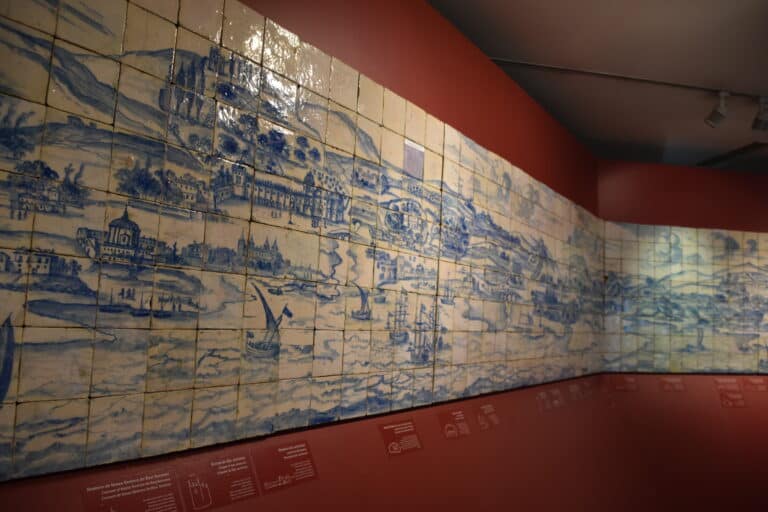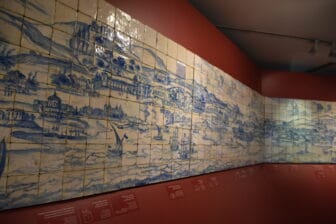 There were people hanging out near the entrance, probably waiting for Uber.
As mentioned above, there are many ordinary taxis running in Portugal and they are cheap, so Uber is not particularly useful.