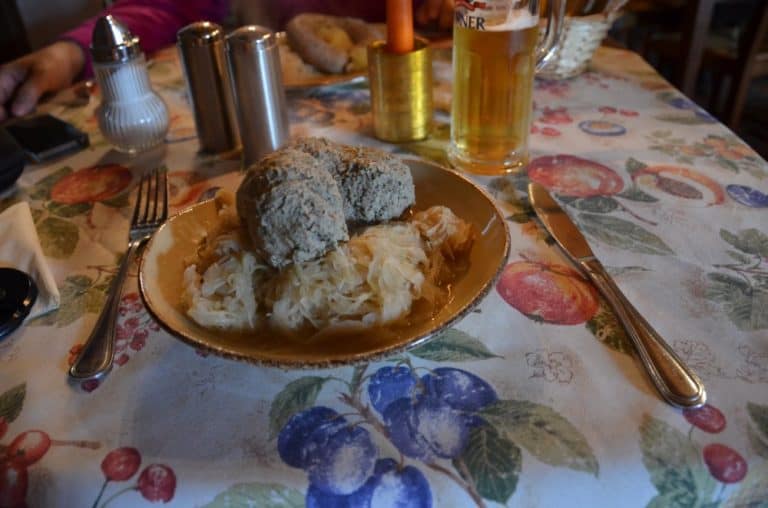 [September, 2012] The representative of German food is sausage, but not only that.
In this short trip.
We ate quite a few interesting foods in Germany.
This one in the photo is 'liver dumpling'.
It was not too strong taste of liver and it was quite good actually.
And look at the amount of Sauerkraut! It was enough for a horse to eat.
The place we ate this was a restaurant called Zehntscheune in Herrstein.