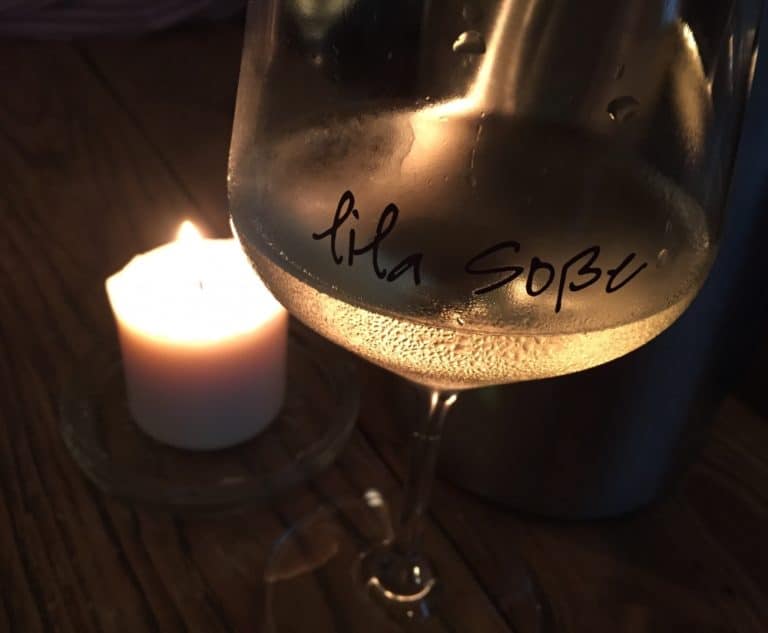 [ Sept.2015 ] That evening, we went to a restaurant called "Lila Sosse" which is in the new town in Dresden by taxi.
It was a trendy place which seemed to be run by young people, but not too pretentious.
The atmosphere was nice and relaxing.
According to our guide book, their dishes are newly arraged traditional German foods.
I had a spinach salad with catfish for the starter and stew of beef cheek for the main.
The meat was very tender and tasted very rich.
It was garnished with mashed pumpkin and spring onion, which was an excellent combination.
The dessert, ice cream with rhubarb was very good, too.
Because we liked it so much that we went back there a few days later, this time for lunch.
We had grilled pork as the starter and I had lamb for the main.
The pork came with chopped horshrradish, which was very nice.