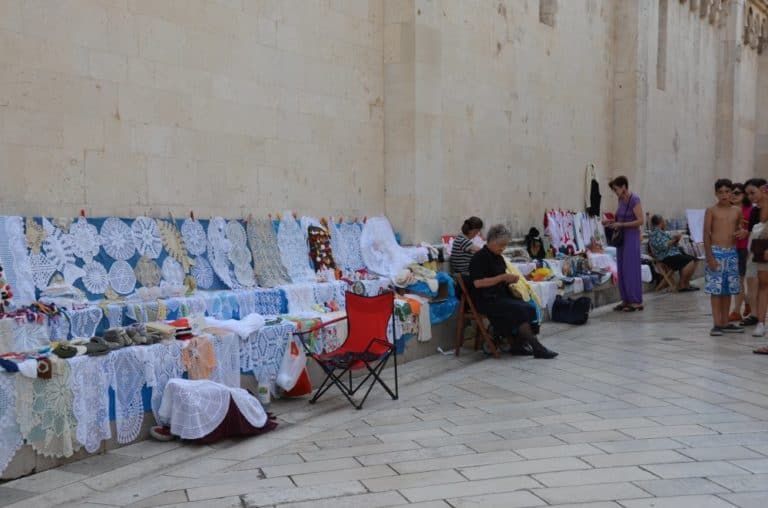 [ July, 2014 ] There were women selling their lace products next to the St.
Anastasia Cathedral in Zadar in Croatia.
At the beginning of our holiday, we bought a couple of centrepieces from one of them.
And on the last day, we had some time before the flight, so we had a walk and I had a look at one of the Boleros there.
The vendor jumped at me and would not leave me alone.
The Bolero was not as good as I thought when I looked at it closely, so I did not particularly want to buy it, but this woman's energy was so much that in the end I was overwhelmed by her and bought it.
Everybody here were from middle age to elderly people.
Probably by experiencing the change of the regime and the war, they have become tough and enterprising.