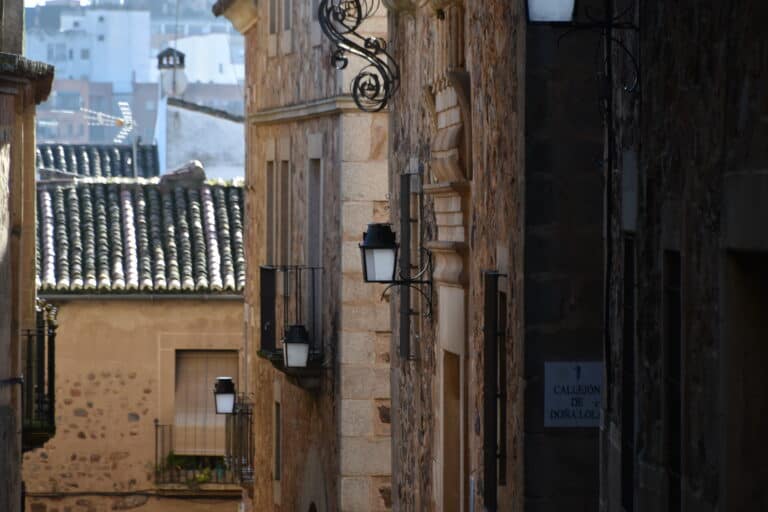 [Dec. 2022] In Caceres, a town in Extremadura, Spain, we stayed at a hotel called Soho Boutique Casa Don Fernando, which faces Plaza Mayor, the central square.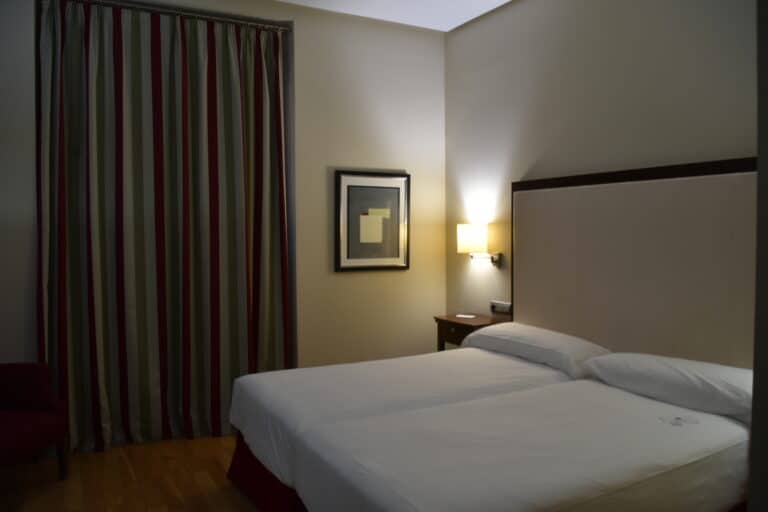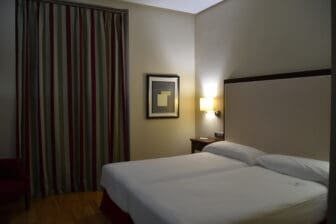 We chose this hotel because of its location.
At the time of check-in, a cheerful middle aged man said that Japanese people are the best customers.
Apparently, groups of Japanese visitors come from time to time.
This man gave us a map and said apologetically, "It's a small town."
The room and bathroom are spacious enough.
It is quite old, though, and the interior is simple and would have been fashionable a while ago.
We didn't have breakfast that day, so we were hungry.
We aimed for a tapas restaurant called La Cacharreria that was listed in our guidebook.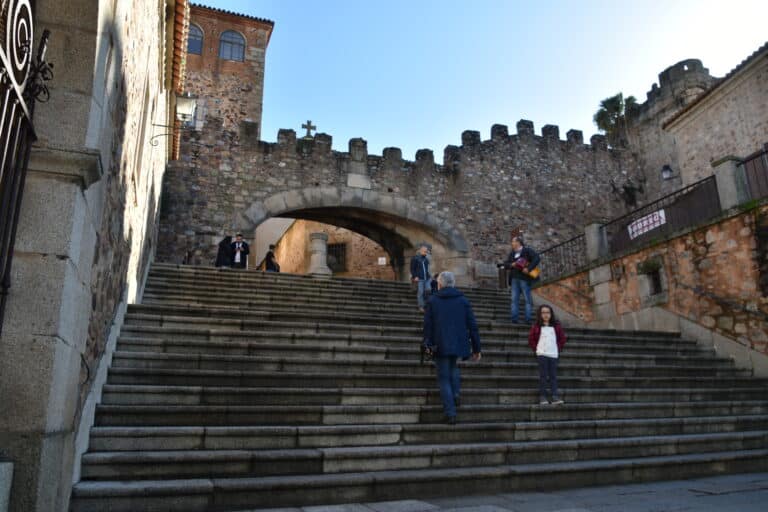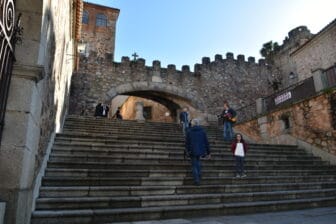 The plaza is outside the city wall, so we went up the stairs to go through the gate into the wall.
Until I got to Plaza Mayor by taxi from the station, I thought it looked like Andalusia, but once inside the walls it was different.
The cobblestones and stone walls are uneven, mainly in warm reddish beige and other colours are mixed with it.
While taking pictures, we moved slowly and finally we found the restaurant with the help of Google.
We were surprised to find a queue in front of the restaurant.
The guidebook says it opens at 12:30, but according to internet information, it opens at 1:30.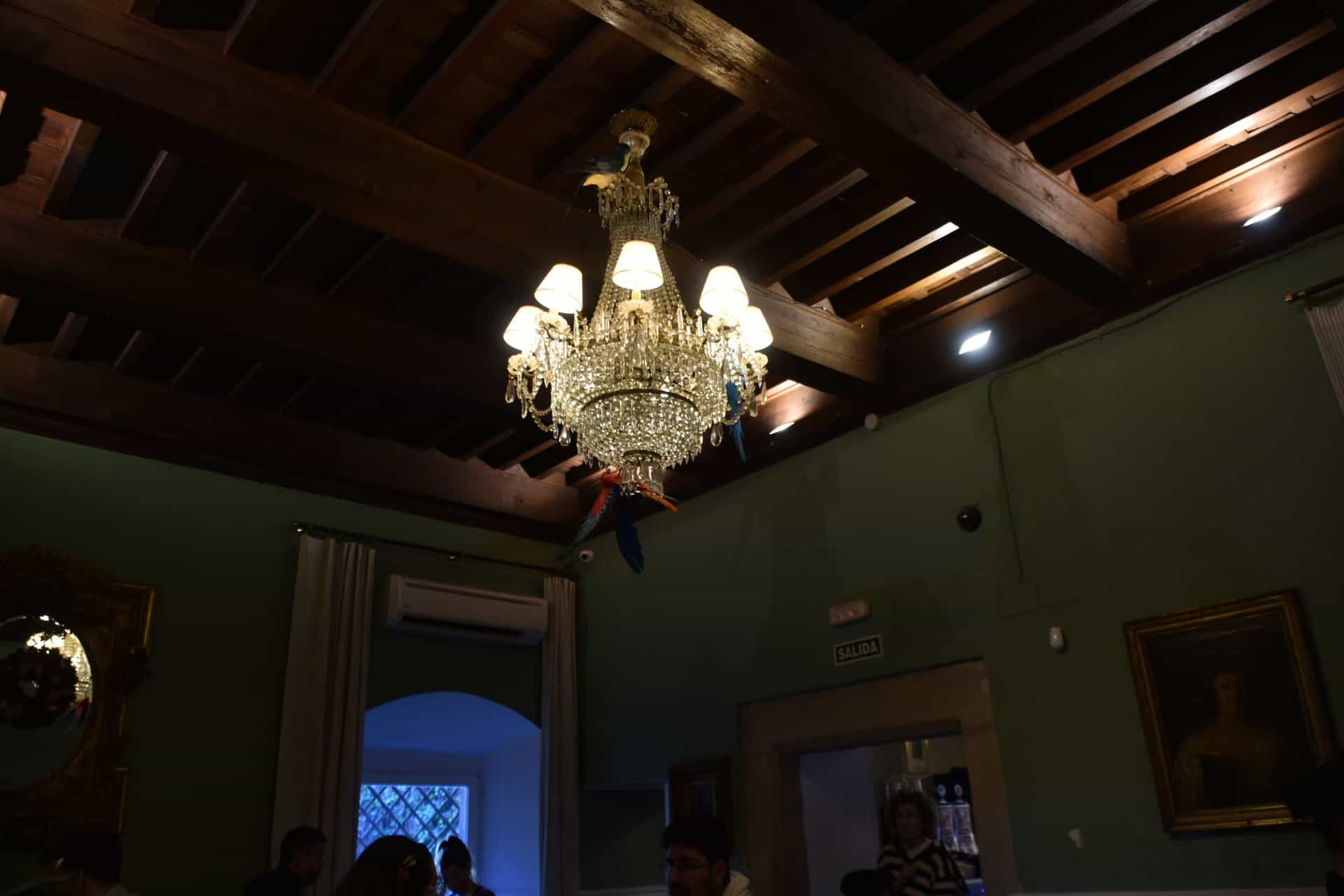 It was already after 1:30 and eventually it opened at 2pm.
At 2 o'clock, the staff guides the customers in small groups and closes the gate each time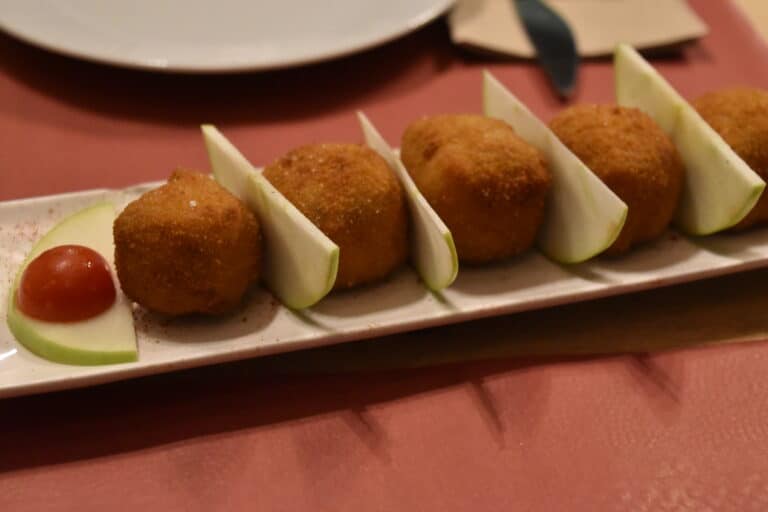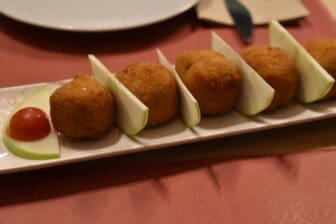 Some people exchanged greetings with this man, so it is proof that it is popular with the locals.
After having been kept waiting considerably, we entered the restaurant and found the modern interior decoration using the character of the old building.
There were high tables and stools lined up, probably because it was a tapas place.
It was already 2:30 when we started eating.
First of all, the Rioja we drank here was excellent.
It had a strong scent peculiar to Rioja, and it had a rich taste.
We ordered 5 types of tapas.
The paprika-flavoured croquette came first and was eaten with an apple.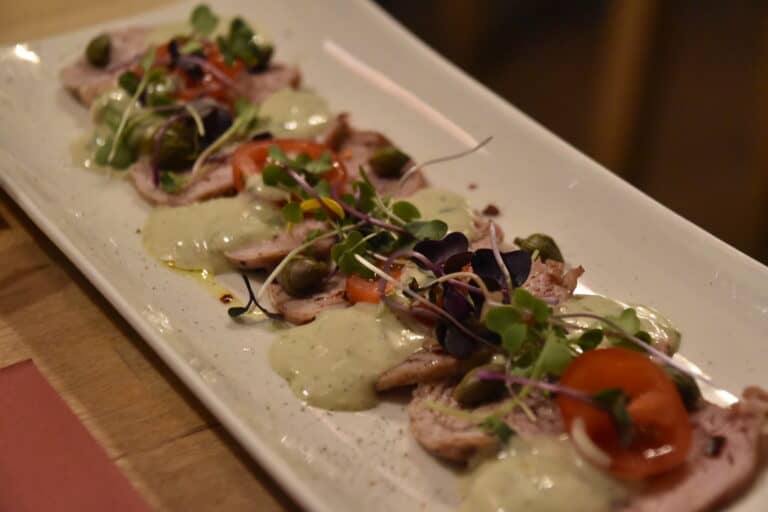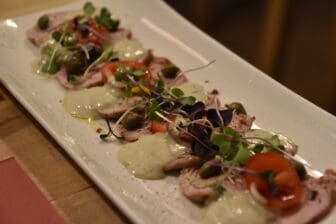 Next, it was a half-soup-like dish filled with eggs and truffles, and it had an unusual taste.
Then some spicy cannelloni.
Plus the baccarat gratin which was so delicious.
The last tataki-style meat was stylishly arranged in a carpaccio style.
I liked the refreshing taste.
All of the above were unique tapas.
For dessert, I shared a cinnamon rice pudding and a cup of cream sweets with my husband.
The bill was €60.50.
It was a very satisfying lunch.