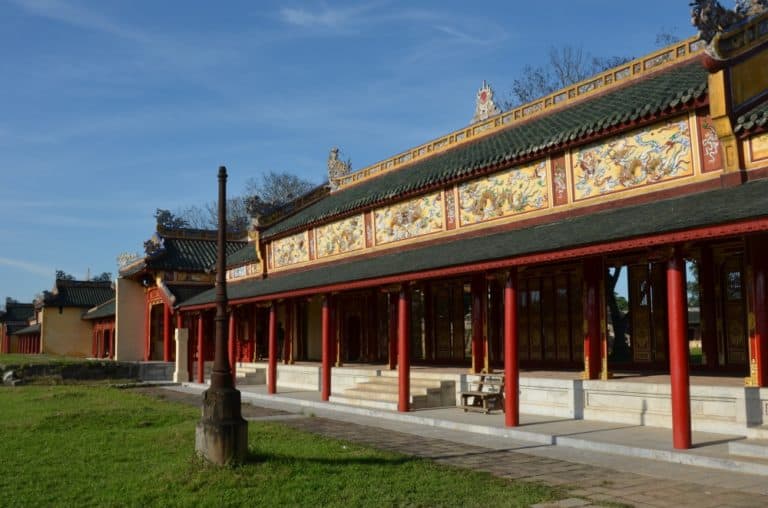 [ Jan.2015 ] We visited the imperial palace in Hue in Vietnam.
There were various buildings in a huge site.
Mr.
Son, our guide gave us a lot of explanations but to be honest, I can remember only a few things.
The things I remeber are: the symbol of the emperor was a dragon and number 9.
They wore yellow clothes.
There was a special area only for women and children and the only men who could enter there were eunuchs.
When the children became age of 14, boys and girls were separated.
The women in the palace could never go out until their death, so the palace was a kind of prison for them.
The palace was built originally in the early 19th century, but again it was destroyed badly duing Vietnam War.
So some restoration works were going on.