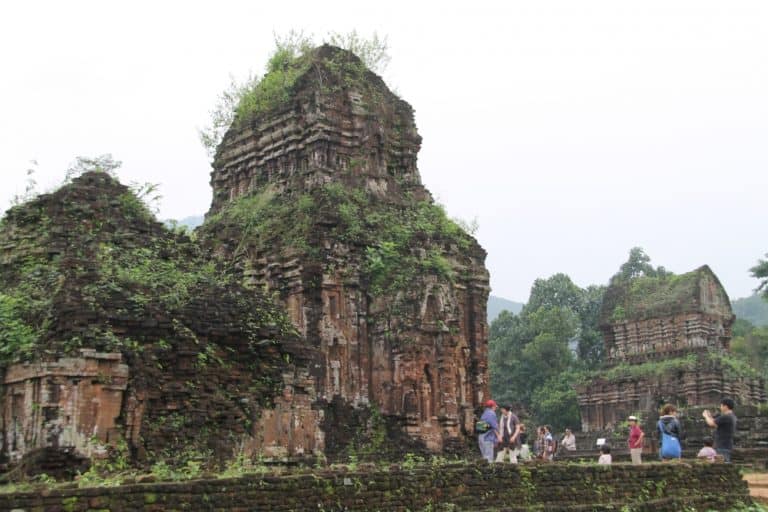 [ Jan.2015 ] We went to ruin of My Son (pronounced as Mee-Sern) in Vietnam, which is listed as a World Heritage.
This is a temple of the Chmpa Kingdom which founded about the 2nd century.
In the past, the current Vietnam was divided into three countries, from the north, Vitnam, Champa and Cambodia.
One time in the 13th century, a king of Champa fell in love with a princess of Vietnam and they got mariied.
But soon after, he suddenly died.
In those days in Champa, when a king died, his wife and mistresses were all killed and put them into the king's tomb.
The king of Vietnam could not let his daughter die, so they attacked Chmpa, which was weakened by the sudden death of the king.
People of Champa ran away to the south and in the end the kingdom was fell.
But even now, the people pf Chmpa called Cham are still in Vietnam with the population of about 150000.
The ruin was mainly made of bricks.
Interesting thing was that the original part of the bricks did not get any moss on them showing the red brick colour, but the newer bricks which were used for restoration were black with moss.