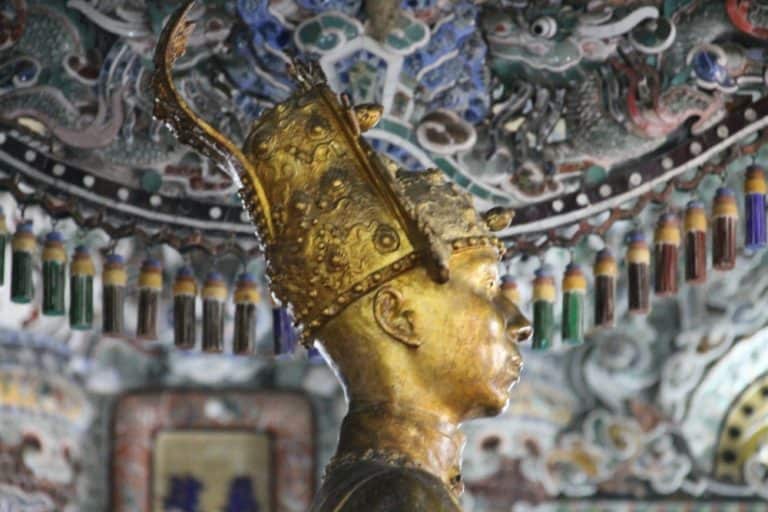 [ Jan.2015 ] The first place we visited in Hue in Vietnam was the mausoleum of Khai Dinh, the 12th king of Ngyen dinasty which lasted from 1802 to 1945.
His reign was from 1916 to 1925, when Vietnam was already under the rule of France, so it was a puppet government.
But the mausoleum was gorgeous.
We went up the everlasting steps to get to the main shrine.
It was a tough job, because it was a very hot day.
The design of the mausoleum is supposed to be the fusion of East and West.
It was mainly made of stone or concrete, which you can say that it's a Western influence.
By the way, this Khai Ding was a gay.
There was the 13th and the last king in the dinasty after him, but apparently nobody knows whose child the 13th was.
That is what our guide, Mr.Son said.