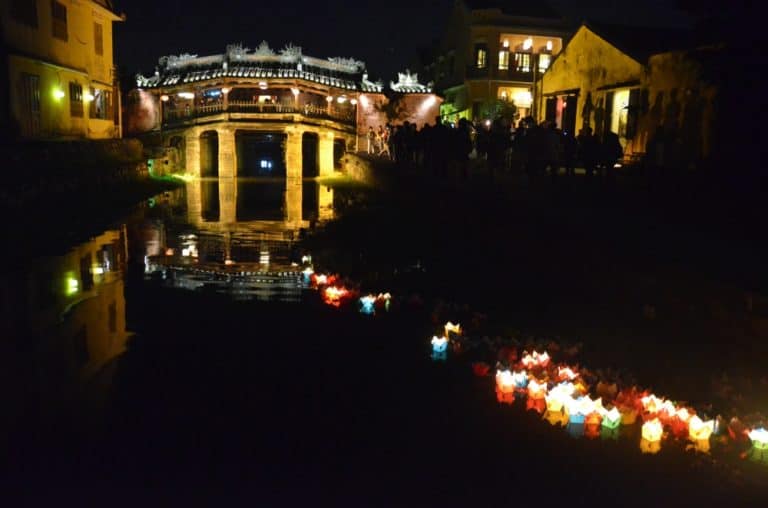 [ Jan.2015 ] Mr.Hai, the Japanese speaking guide in Vietnam said "Do not forget to visit Hoi An at night", so we went out after dark.
Surely it was worth visiting.
The lights from the lanterns all over the town were so romantic and there were many candles on the river like Sprit Boat Procession in Japan, which was fantastic.
Actually, this was the night of their Lantern Festival, happening every month on the day of the full moon.
We went there without knowing that.
We were just lucky.
The meaning of the festival is to worship their ancestors, like Bon Festival in Japan.
Amazing that they have Bon like festival every month…