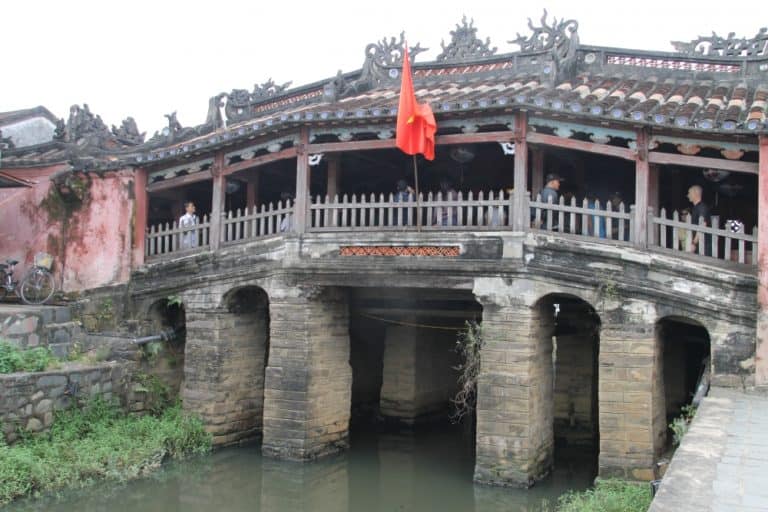 [ Jan.2015 ] The Japanese Bridge in Hoi An in Vietnam is the symbol of the town.
The proper name is Lai Vien Kieu, meaning Bridge for Passers-by from afar.
It was built by Japanese people who lived in Hoi An in 1590s.
It is a coverd bridge and there is a temple inside.
The west side of the bridge was the area for the Japanese community and the east was Chinese.
This bridge was built to connect the two.
At the end of the bridge there are two statues, one of a monkey and the other of a dog.
According to Mr.Hai, our guide, some say that these statues mean that they started building the bridge in the year of monkey and finished in the year of dog, but others say that it shows Japanese and Chinese disliked each other because when we want to say 'they are like cats and dogs', we say monkeys instead of cats in Japan.
As the Japanese people disappeared from the town because of the Japan's national seclusion in the 17th century, the repair works have been done by Vietnamese and Chiniese people.
So the design was altered a bit and Mr.
Hai said "Now it is Japanese-like bridge".