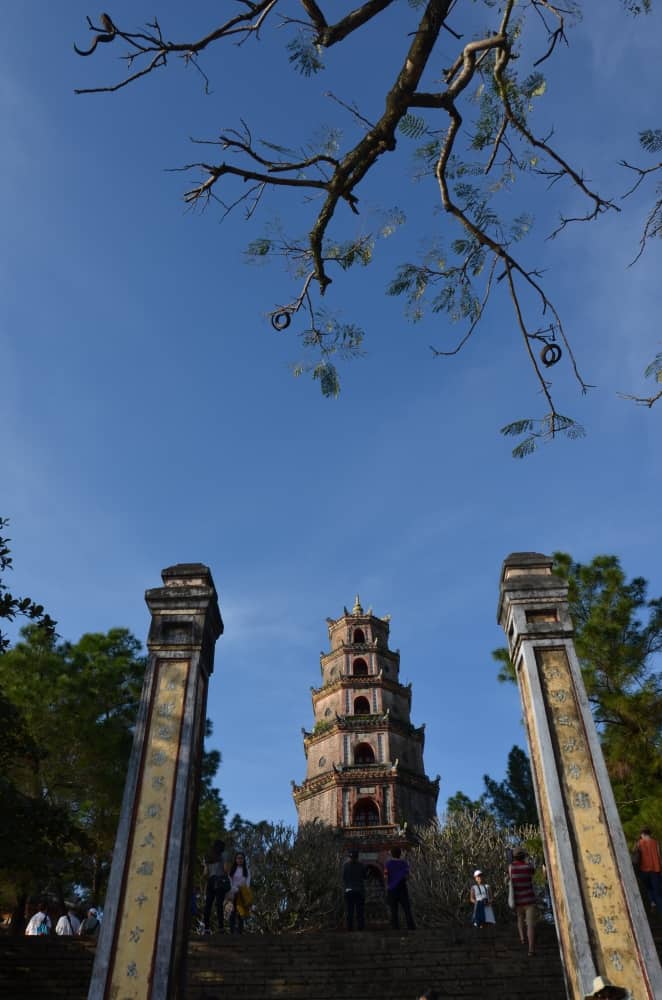 [ Jan.2015 ] This is a photo of Thien Mu Pagoda in Hue in Vietnam.
Apparetnly in Vietnamese language, "Mu" means an old woman.
Mr.Son, our guide told us that in 1601, then king, Nguyen Hoang made this temple, having a dream of an old woman coming down from the heaven.
But according to our guide book, it is a bit more complecated.
There had been a legend that the old woman, a celestial nymph sat on the hill and told the people " your load will come and build a pagoda here for the country's prosperity" and disappeared.
When Nguyen Hoang was travelling here, he heard this legend, so orderd to build the pagoda.
This pagoda is 21 metres high and main attraction here, but there was also a large marble turtle, a symbol of the longevity.
I stroked it so that I can live long.
In the main temple, they were doing some sort of ceremony.
Very young monks were reading the sutra.
The hair style of these children were strange.
According to Mr.Son, because these children did not determined to dedicate their lives to the Buddha, yet, their heads were not shaved completely.