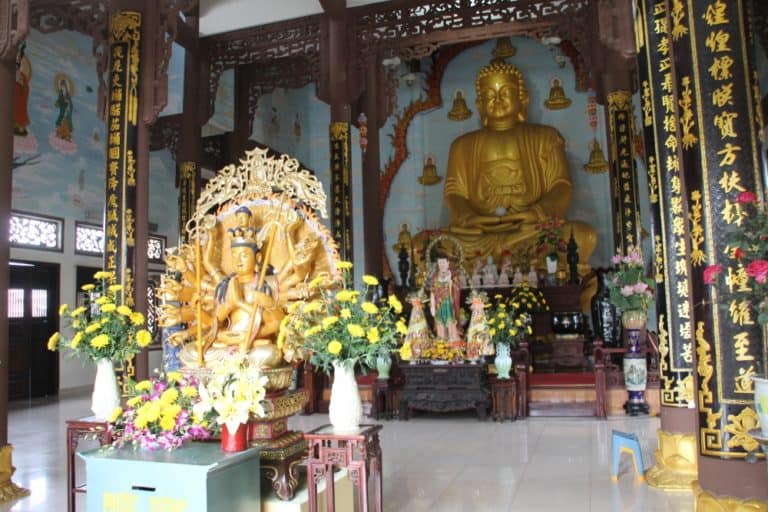 [ Jan.2015 ] The problem of the sight seeing tour in Da Nang by Cyclo, Vietnamese bicycle rickshaw was the language.
One of the two drivers gave us explanations in English, but his (and other Vietnamese people's) accent was strong and it was very difficult for me.
So I did not understand the importance of this temple they took us.
At least I asked him to write down the name and it was Phap Lam Pagoda.
According to a web site, it was built in 1934 and it is the headquarters of Da Nang Buddhist association.
The unforgettable thing here was the list of the people's photos and names who were killed by Americans in 1974-75, which was behind the main alter.
The Cyclo driver tried hard to make us understand the meaning of the list, which showed that the Vietnam War was very important and still close to them.
In the garden, there was a big yellow statue, which looked like Budai.
The driver introduced it as Happy Buddha.