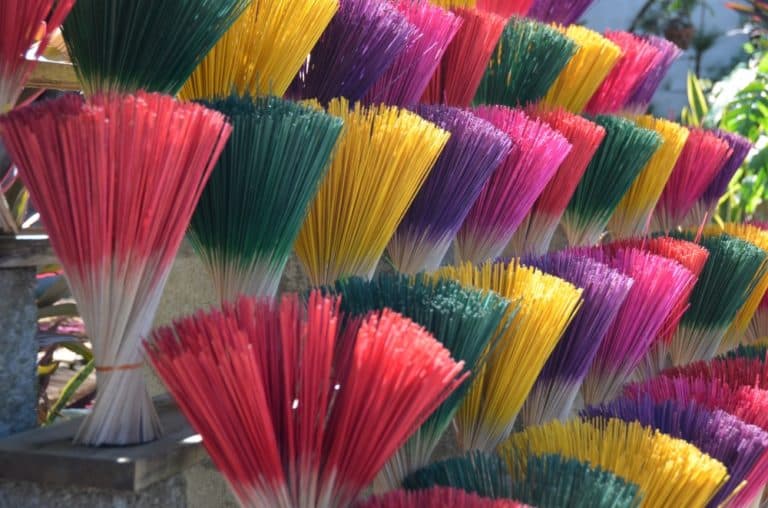 [ Jan.2015 ] These colourful things in this photo are incense sticks.
Hue in Vietnam is famous for these sticks.
We could see many of them were displayed very nicely and some were dried.
We popped in oneof the shops.
They were making them by a machine, putting the incense on the stick one by one.
They let me try to make some.
There was incense of the cinnamon, too.
Hue is also famous for its conical hats (Non La), Vietnamese traditional hats.
When we held their special ones to the sun, we could see some pictures.
The hats all looked the same, but apparently there were all sort of qualities.