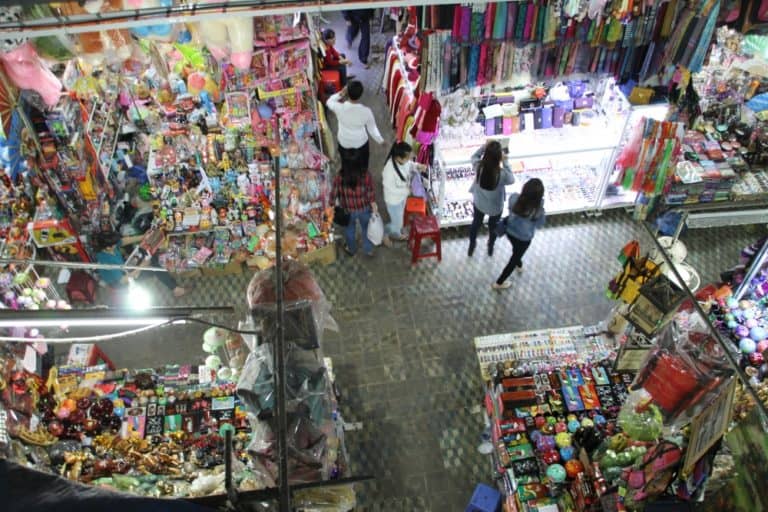 [ Jan.2015 ] The next place we visited in Hue in Vietnam was a market.
We had been to a market in Da Nang two days before, so we were not surprised to see the crowded situation, but this market was bigger.
According to Mr.
Son, our guide, markets are the space for women.
Both vendors and shoppers are usually all women.
Apparently, Mr.
Son's mother in law was working here.
He said " By now the fact that I am here is probably known to my mother in law".
He added secretly " You had better not buy anything here".