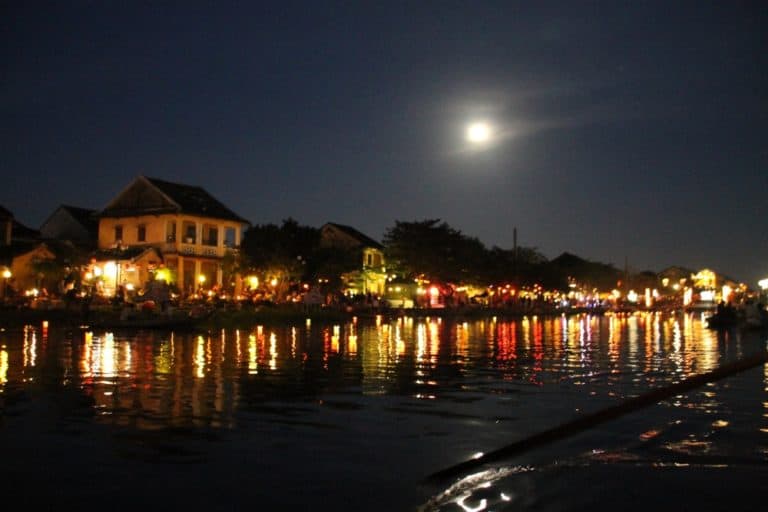 [ Jan.2015 ] At night in Hoi An, an old town in Vietnam, we were invited to ride a rowing boat, so we tried.
The boat was very shallow and the water was very close.
The oarswoman was an old woman (that was what I thought, but she could have been younger than me), and at least she had some life jackets on the boat.
Riding on the river was fantastic, seeing the town lights' reflections on the water.
I felt as if we were floating in another world.
The shores on the both sides were bustled with many people, but it was very quiet on the river and the atmosphere purified my soul.
The oarswoman put light on the candles she had prepared and told us to put them on the river by a gesture, so we did.
Naturally I felt like praying.
This experience was the best moment in this holiday, so we gave her a handsome tip.
She genuinely looked happy, which made us happy, too.