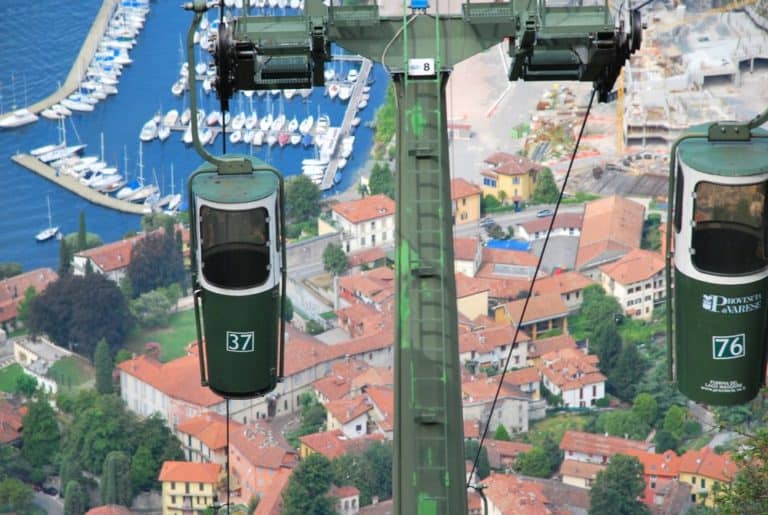 [ Aug.2013 ] I went to Laveno in Italy to ride on a cable car which my friend had recommended.
She had just said, ' the view is very nice there' without giving me any warning, so I was very surprised to see this cable car.
First, the carriage looked so cheap and simple.
It is like a basket and there is no protections around upper half of your boddy.
There is no space for sitting down, so you have to stand all the way being blown by the wind.
According to their web site, it was described as "comfortable", though.
On top of that, it was very long.
Once I reached the near level area, I thought it would finish, but in fact, it went on and on.
The web site says "it takes about 16 minutes", but I am sure it was much longer.
"Long" means "high".
It goes near the top of a 1100m mountain called Sasso del Ferro.
And the view was certainly breathtaking.
The wonderful scenery of Lake Maggiore is under your eyes, I can say that this was the most beautiful view I have ever seen.
I would not recommend this ride to people who has got the extreme acrophobia, but for everyone else including ones with my level of acrophobia it is definitely worth a try.