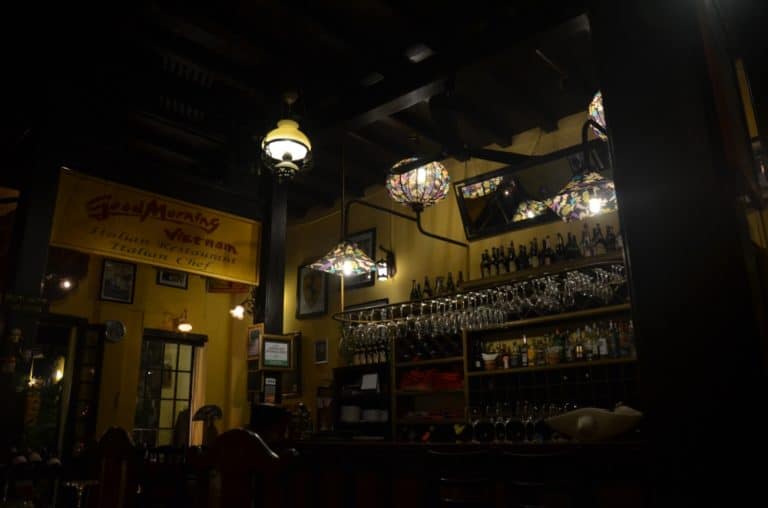 [ Jan.2015 ] On the day we enjoyed Lantern Festival in Hoi An in Vietnam, we went to an Italian restaurant called Good Morning Vietnam.
I felt a bit cheating to eat Italian foods in Vietnam, but we were curious because this restaurant was recommended in our guide book.
It was worth being recommended.
The owner was Luca from Venice who married to a Vietnamese woman and he served real Italian foods.
It is totally different from many so called "Italian" restaurants in London.
Because we were so satisfied with the dinner, we returned there for lunch on the last day.
Luca said "There is a good piece of Mozzarella today, not in the menu.
Would you like one?".
We felt as if we were in Italy.
By the way, the manager and the chef in our hotel were Italians, too, so we asked Luca if there was a big Italian community around here.
He said there were only 5 Italians living here.
As we met another one who were running a gallery later, we met 4 out of 5 by chance.