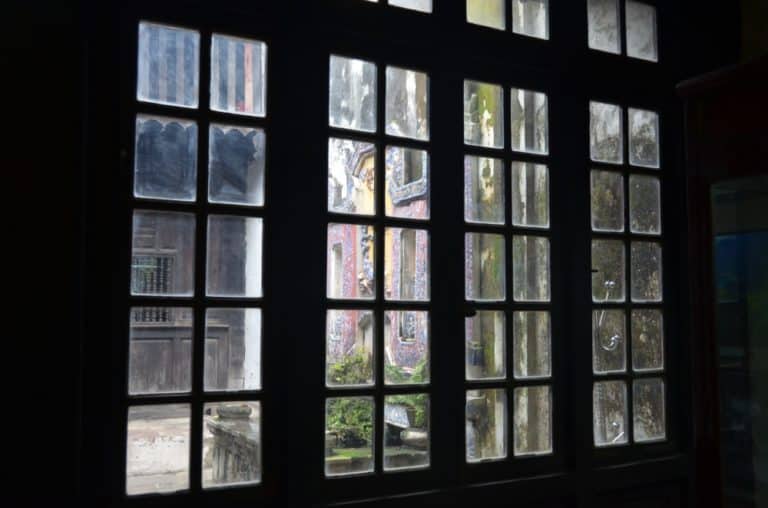 [ Jan.2015 ] The last place we visited in Hoi An in Vietnam was Museum of Trade Ceramics.
Museum was in a old residential house of late 19th century, so it was interesting to see the house itself as well as the exhibits which showed how far in the world they used to trade with.
There was a sign at the entrance saying that this museum was established in 1995 with a help of Japanese experts.
The Japanese ceramics they traded here were Arita ware, which was produced in Saga prefecture in Kyushu in Japan.
In the courtyard in this house , there was a little shrine and Mr.
Hai, our guide explained "Every house in Vietnam, there are three gods".
One in the courtyard, one at the entrance and the other one is in the kitchen.
This kitchen god is apparently very important.
Every year in December, this god goes up to Heaven to report the family's behaviour during the year.
And this god will take a carp as a transport to heaven.
Mr.
Hai said that most of the Vietnamese  people are Buddhists and they are religious, but still, this kind of fork beliefs are remaining.