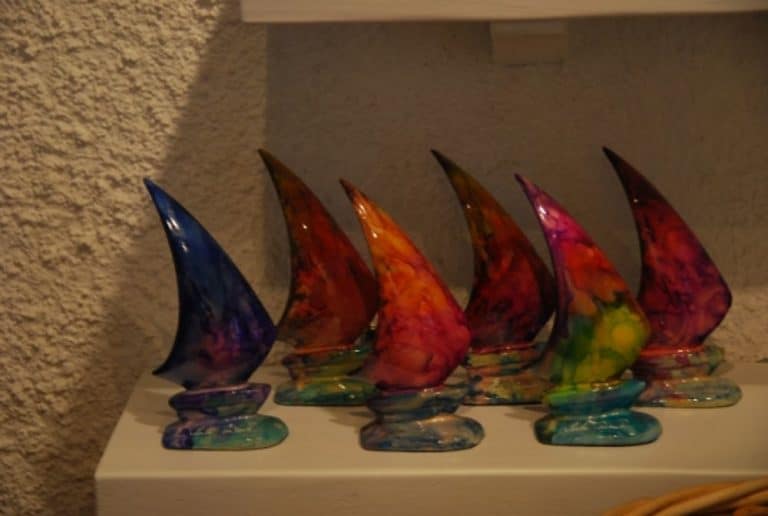 [May, 2011] I love visiting craft shops while I am travelling.
At Isole di Tremiti in south Italy, I could not see many of them, maybe because it is a small place and it was not the high season, yet.
Only this pottery shop attracted me, especially the fish shaped ornament with its mouth wide open.
I bought one for my memory.