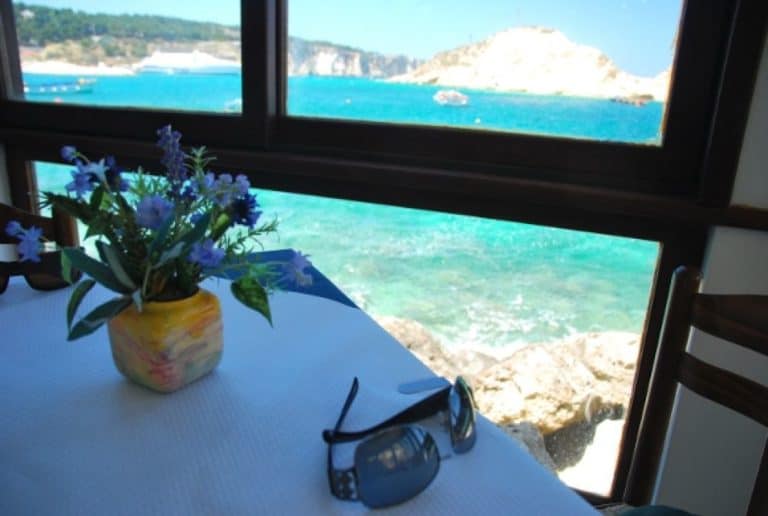 [May, 2011] We had a lunch at a restaurant where the sea was just below your eyes on the San Nicola island, one of the Isole di Tremiti in Puglia.
According to the artist in the craft shop, this shop is owned by a woman from Naples and she herself is cooking without employing a professional chef.
Well, maybe because the materials are fresh, the vongole and others were all good, though the woman showed her amateurism by saying that when she prepared some sweet, nobody ordered, but when she didn't, everyone wanted some.
It was a good fun to hear that, though.