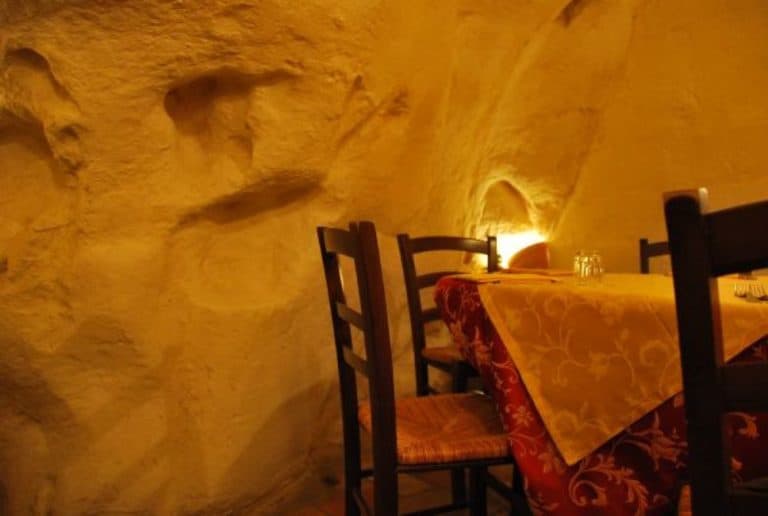 [December, 2011] In Matera, the cave houses town in south Italy, the restaurants are in the caves, too.
You can enjoy the atmosphere and eat quite different foods from the ones in the north like Milan.
The one I liked most was the fried dried pepper.
It has got a subtle taste and I could keep eating forever…
This photo was taken in a restaurant called Nadi.