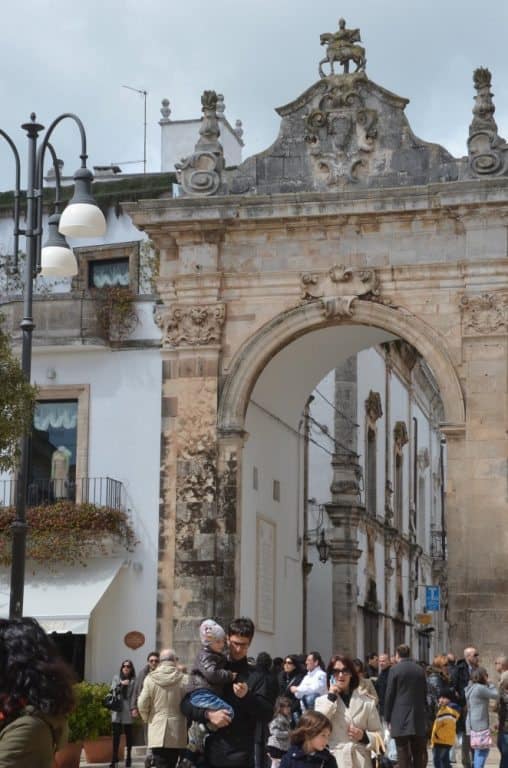 [ Mar.2013 ] We visited Martina Franca in southern Italy.
The buildings there are much bigger and grander than the ones of Alberobello or Locorotondo.
They are baroque houses apparently.
I was surprised to see so many people there.
It was Sunday and no shops were open, but people were chatting walking or chatting standing.
My family were surprised, too.
This was the famous Italian passeggata, And then, after a while, they all were gone.
That is because it became the lunch time.
It is so strange to see hundreds of people go out and go in as if there was a script.
It is like some kind of performance.