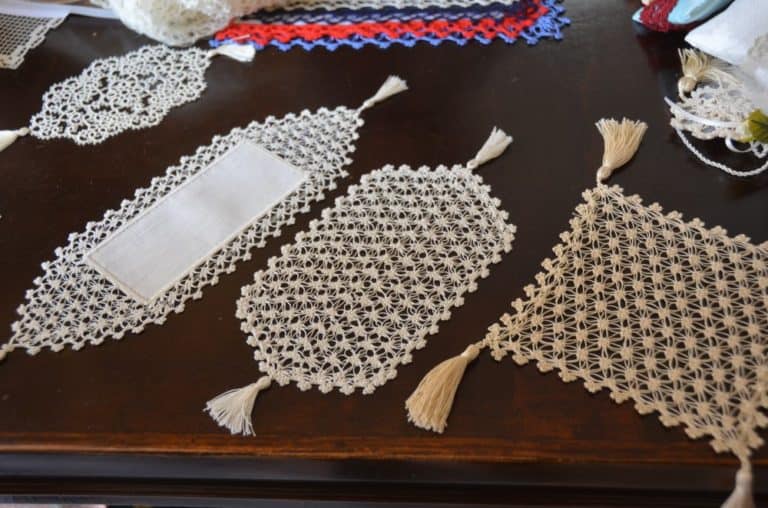 [ Mar.2013 ] In Locorotondo, a small town in southern Italy, a shop was open on Easter Sunday.
The name of the shop is Il Tempo Ritrovato and they sell a lot of lace products hand knitted with affection by local women.
The ones on the photo are the oroginal design from around here.
I found some scarves with the same way of knitting in wool very attractive, but they were too expensive for me.
Instead, I bought a very elegant vase mat.
It is a small shop in such a small town, but this shop seems already famous in Japan.
The owner told us that she had some interviews from Japanese magazines and TV stations.
And now, not only Japanese, but they have Chinese customers, too.
She invited us to look at their small museum of antique lace next door, but we did not have enough time unfortunately.