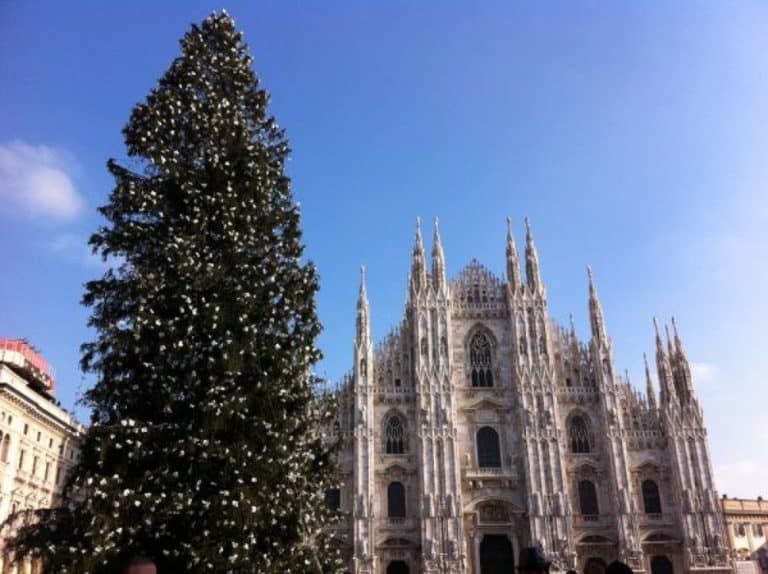 [December, 2011] The X'mas tree in front of the Duomo in Milan was still being prepared on the 6th December.
I thought it 's a bit too late, but apparently, here the lights of the tree is switched on on the Milan's saint, Sant'Anbtogio day.
And that is the 7th December.