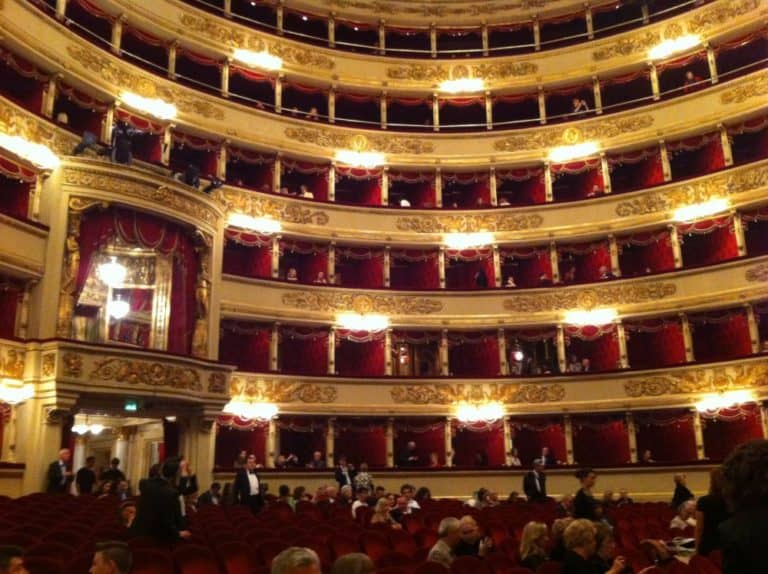 [ Apr.2013 ] I went to Teatro alla Scala again, this time for the ballet ' Giselle'.
The main casts were world famous Roberto Bolle and Svetlana Zakharova, so it was difficult to get the tickets.
I tried to get the ticket on the exact time of the opening day online, but got a very bad seat.
When I got into the theatre, I asked the staff if there were any better seats left without expectation, and amazingly there was a seat in the orchestra stall.
It was 8th row and the seat was just next to the corridor, so I could see almost everything on the stage without being disturbed by heads.
The dance was wonderful.
Bolle was elegant and Zakharova was perfect.
I have not got excited like this for a long time.
Zakharova is a little bit too thin, but I think she is the best now after Guillem stopped dancing classical ballet, What do you think?
A small bonus was that the former top ballerina, Carla Fracci sat diagonally in front of me as an audience.
She must be around 77 years old, but looked beautiful with nice posture and the great smile.
At the interval, many people came and made a queue to get a signature from her and she received them pleasantly.