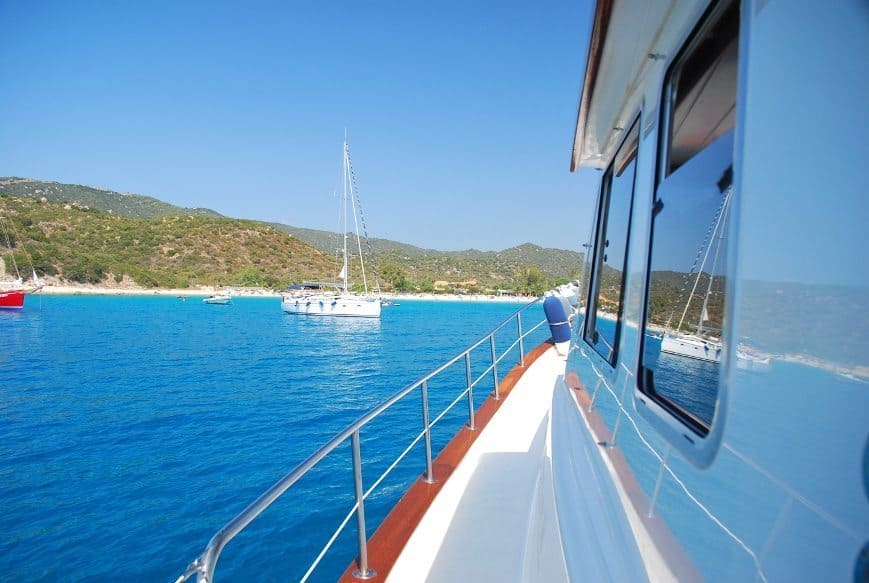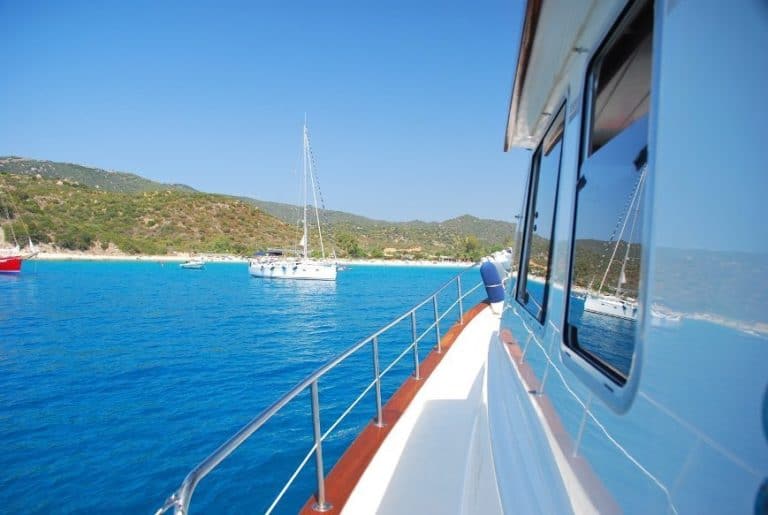 [August, 2010] I joined a boat trip organised by an agency in Costa Rei.
It was a quite nice boat and we sailed around the area with other 10 people, mainly Italians, but there was an Peruvian woman, too.
The sea is even bluer when you are in the middle of it.
I borrowed a float ring and enjoyed bathing in the bluest sea.