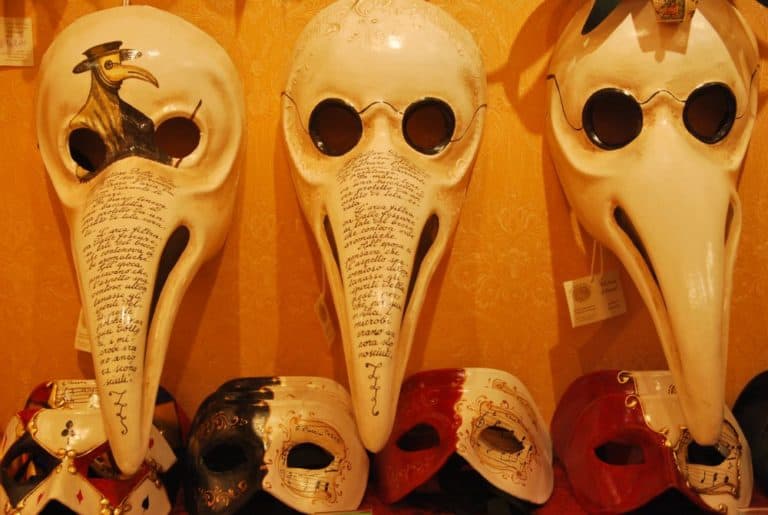 [Nov.2012] Crossing over Rialto bridge in Venice and turning left after a bit of walk, you are in a narrow street full of small shops.
Here I came across a shop selling hand-made masks.
There are hundreds of souvenir shops all over Venice selling masks, but this one had a particular feeling of local industry, so I went into the shop.
A man, who is not as old as I expected were making masks and tending the shop.
Apprently he makes the shape and his wife paints.
Our topic extended to products from China and he said that they need to put two certificates for the local products, one for the proof that it is made locally and another for the proof of the good materials they use.
So, we can look for those certificates when we purcahse goods in Venice.
This man obviously loves Venice very much and he talked a lot about the structure of Venice and the places we should not miss and so on enthusiastically.
I was touched by that and bought two masks.
The name of the shop is Gli Amici di Pierrot.