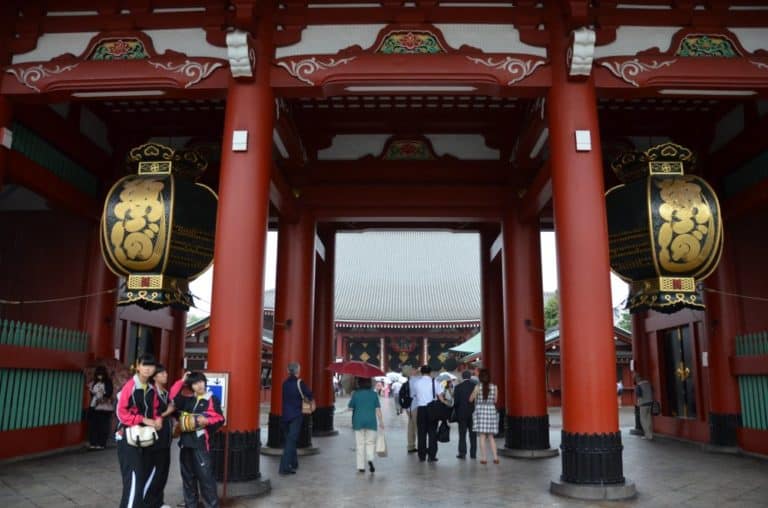 [ Aug.2014 ] On the day when we experienced Rickshaw ride, we went to visit Senso-ji Temple.
My family living in Japan said " I have not been here for decades!".
They sometimes come to Asakusa for shopping, but not for the temple visit.
Probably I came here more often than them.
I had a feeling last time I was there, they were renovating it.
This time, although it was a rainy day, the temple looked shiny.
According to Wikipedia, Senso-ji temple is the oldest and the most important one in Tokyo.
And just recently, Senso-ji was in the news as a student from Saudi Arabia broke some images of Buddha.
I wonder how he was justifying himself.
In the past, I have seen the broken faces of holy images in Dunhuang in China and Hagia Sophia in Istanbul.
Freedom of religion is an important part of the developed world.
But unless Muslims show the world clearly themselves that they regulate these barbarous behaviours, it is natural that people would dislike them.