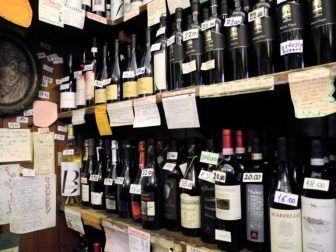 Address
Via Paolo Sarpi, 30, 20154 Milano MI
Telephone
+39 02 33 15 249
Website
http://www.cantineisola.com/it/
Last Visit
September 15, 2017
Review:

Enoteca bar in the middle of China Town. Always crowded and very nice atmosphere. If you tell the staff what kind of drink you want, they will help you.