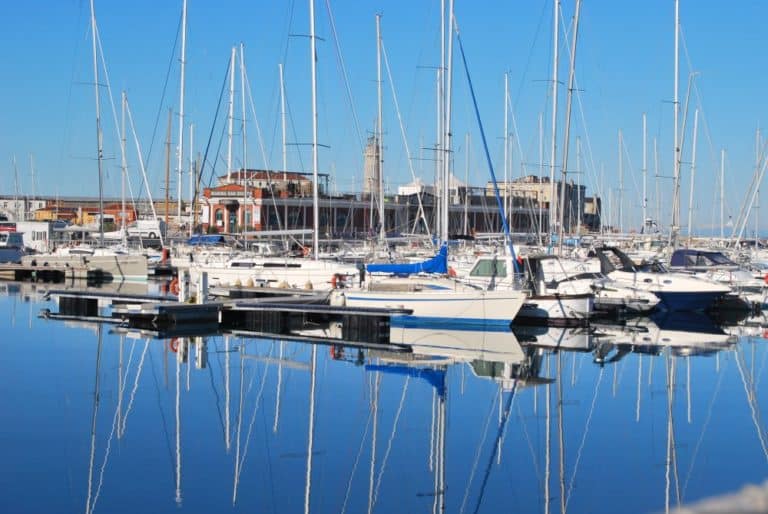 [ Feb.
2014 ] The weather was fine on the third day of our stay in Trieste in Italy.
We decided to go to Muggia, a fishing village which is even closer to the border.
We arrived at the port early and had a walk around there.
There were a few enormous jellyfish in the sea, which I had never seen outside of aquariums.
The view of the yacht harbour was impressive, too, with many yachts in rows.
In the Gulf of Trieste, they hold the world famous yacht race called "La Barcolana" every October.
I saw a photo that the bay is jammed with as many as 2000 yachts.
Our ferry was on time.
We could buy the ticket on board.
The fare was 7.80 euros return.
The view from the deck was not so beautiful as expected.
There were some big factories with chimneys emitting the smoke.
I learned they were petrol refineries afterwards.