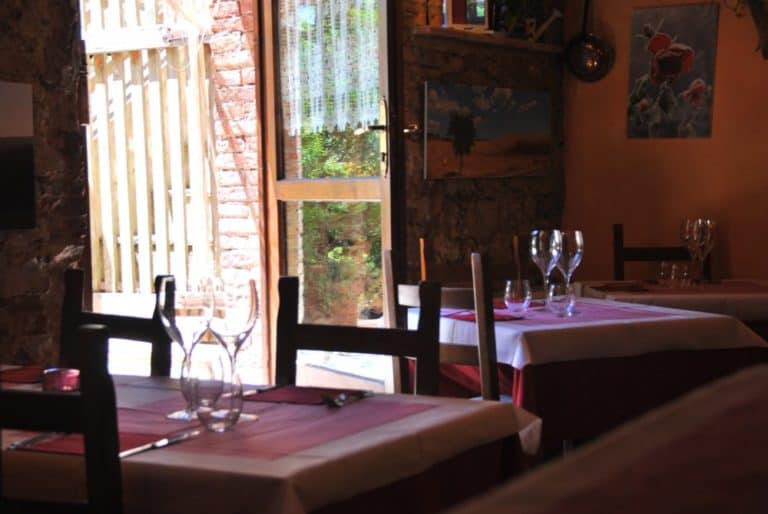 [ June 2014 ] On the last day of our short holiday in Tuscany in Italy, we went to a restaurant called 13 Gobbi recommended by a staff in our hotel.
It is in a small town called Montefollonico.
On the way, we called the restaurant for booking as well as asking how to get there.
A man answered the phone and said "I will ask my babbo (daddy) if there is any table left".
The building of the restaurant used to be a wine cellar apparently, and it looked like a wine cellar even now.
There were so many wine boxes all over the place.
And surely, this babbo seemed a dictatorial boss.
We had Bistecca alla Fiorentina again and babbo cut and divide the meat dynamically for us.
Including the strawberry pannacotta I had as the dessert, the foods were all very good.
The wine was excellent, too.
Montefollonico is a typical Tuscan small town on a hill.
We enjoyed having a walk after eating.