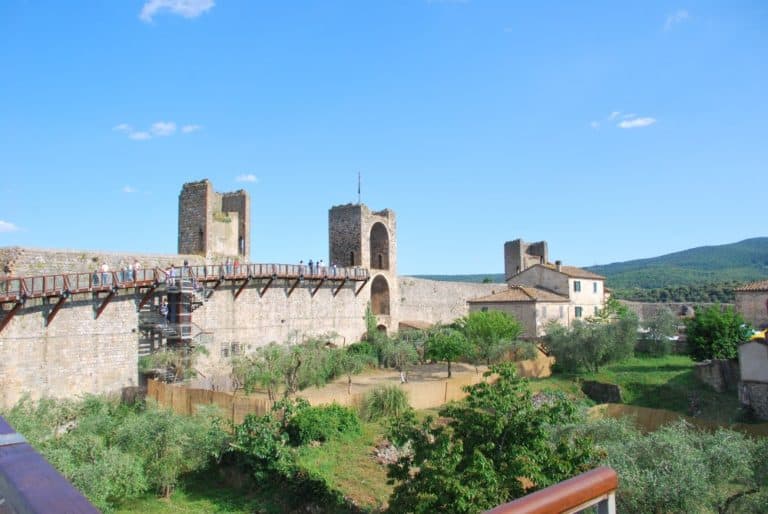 [ June, 2014 ] The last place we visited in Tuscany this time was Monteriggioni.
Our guidebook says that 14 towers remains, so I had imagined something like in San Gimignano.
But it was totally different.
14 towers were part of the city wall.
When we saw this town from outside, it was spectacular.
Someone has written "it is like a crown on the hill".
Inside is more or less the same as other Tuscan town.
Only thing was that here there were more tourists than the residents and the small town was very crowded, which was a bit disappointing.
We could climb up a part of the city wall and see the beautiful view of outside of the town.
But the wall was not high enough to see the inside the town.
It must be fantastic if we can see this place from the sky.