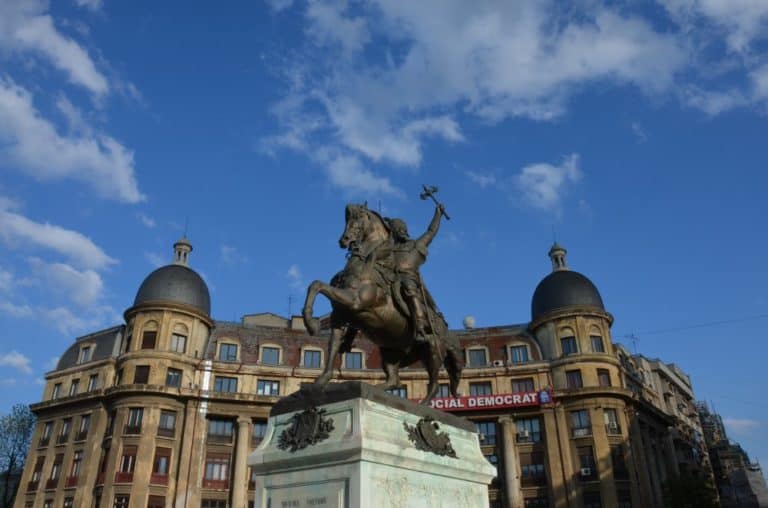 [ Apr.2014 ] We were not very lucky with the weather during our travel in Romania, but on the Easter Sunday, we had a lovely blue sky.
So we walked around the centre of Bucharest with our friends.
We saw the oldest church, the oldest restaurant, the oldest inn and so on in the old part of the city, and then visited their church.
This family is very religious and they go to the church every Sunday.
It seemed that the priest has the role of a kind of counsellor.
A part of the old city had a lot of trendy cafe and restaurant.
Although most of the shops were closed on the Easter Sunday, this area was lively in the afternoon.
Another interesting thing was that there was a guard in every carriage of the metro though I did not notice until our friend pointed out.
Apparently this rule started after the Madrid railway terrorism.
By the way, when I asked one of our friends "What's 'the value for money' thing to buy in Bucharest?", she who often travels to Italy said "Maybe handbags.
They are high quality but not expensive".