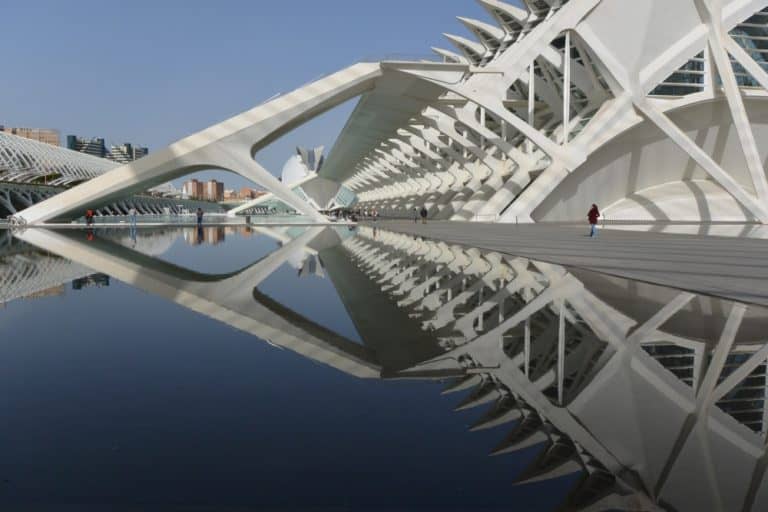 [ Feb.2016 ] The top tourist attraction in Valencia in Spain is not in the old town, but in the outskirs.
There is a huge area called 'City of Arts and Sciences' there.
When the Turia river flooded badly in 1957, they drainded and rerouted it, so the vast empty area of riverbed surfaced.
This area is as big as 350000 square metres and they made a 'city' here which consists of about 6 modern, very original buildings, such as science museum, opera house and aquarium.
Each building was surrounded by some water so that people can see the reflections.
When we were there, the weather was fine and we could take many intresting photos.
They started building this city in the middle of 1990s when Spain's economy was booming and it was inaugurated in 1998.
After that, this county had to face the economic crisis, but at least from the outside, this city looked maintained nicely.