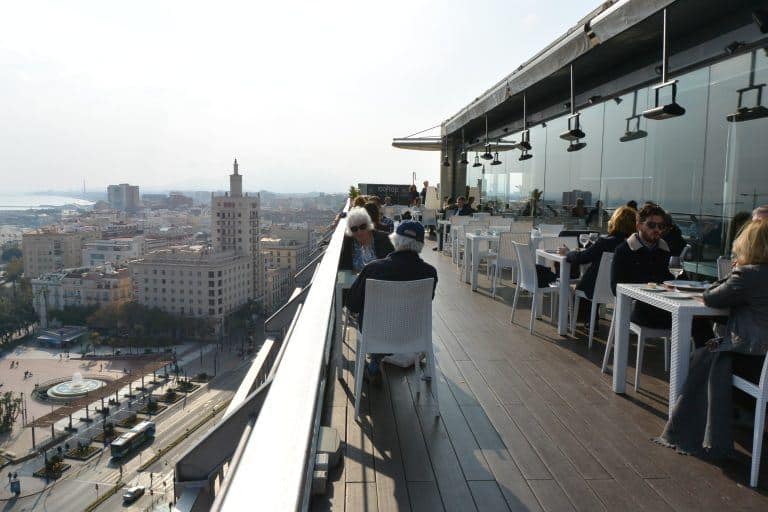 [ Feb.2018 ] After the thorough sightseeing tour in Malaga in the south Spain, it was lunch time.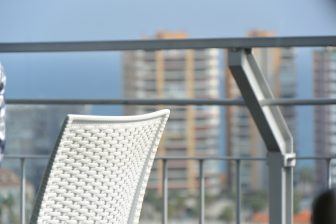 We met a friend who lives in this town and we went to the restaurant of her choice, which was Atico Restaurant.
This restaurant is on the top floor of AC Hotel Malaga Palacio.
So if you can get the window tables or the ones on the terrace outside, you can eat and enjoy the lovely view at the same time.
According to one comment on the internet, "it is one of the most romantic spots in Malaga".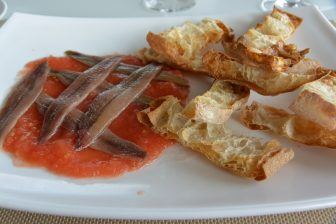 But unfortunately our table was in the middle of the room.
The interior was modern and stylish.
It is probably the place where people in Malaga would come in the evening, dressed up a bit.
The food was stylish, too.
My starter was the anchovy with toast, which was very nice and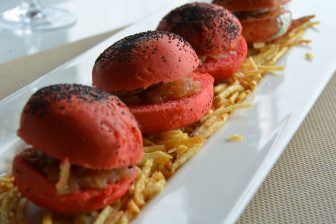 crispy.
My husband's "little burgers" looked pretty and seemed tasty, too.
My main dish was the grilled sea bass with the mushroom sauce, which was unusual.
My dessert was the creamy nougat, which was a bit too rich for me.
The Cava we had for a toast was slightly sweet and very nice.
After eating, we walked about the place to see the view which we could not see during our meal.
We could look out over the city, including the places we visited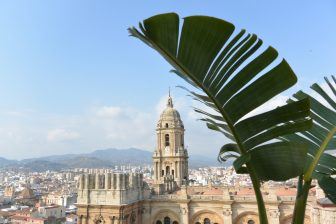 during the earlier walking tour, such as the cathedral and the fortress.
On the rooftop of this hotel, there was a small swimming pool.
I can imagine they would use it for company events like cocktail parties.
It was higher than the other surrounding buildings, so we could look down on them, which was nice, too.
After coming down to the ground, we went to the Picasso Museum together with the friend.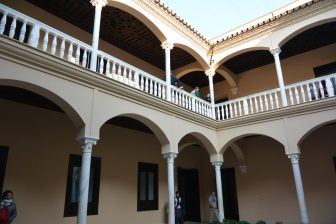 The entrance fee for this museum is usually €9, but it happened to be Sunday and it was after 4pm, so we could enter free of charge.
Here, they exhibit more than 230 works of Picasso which were owned by his family.
It was a shame that while we were looking at them, it became the closing time and we could not see all.