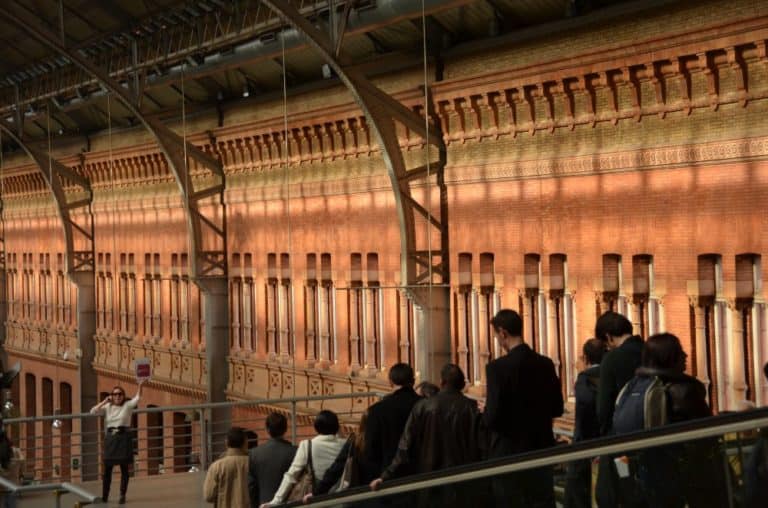 [ Mar.2014 ] We went to Atocha station from Madrid airport by taxi.
It cost 30 euros and I wonder if we were cheated.
The driver said "the fare from the airport to the city centre is fixed".
Anyway, there are a lot of plants in the Atocha station, as if it were a green house.
Lovely atmosphere.
And when I looked closely, it abounded with tortoises!
We bought the return tickets to Toledo for 20 euros, which I thought was very reasonable.
When we entered the platform, we had to have our luggege checked, like Eurostar between Britain and the continent.
The appearance of the platforms and the trains were like Eurostar, too.