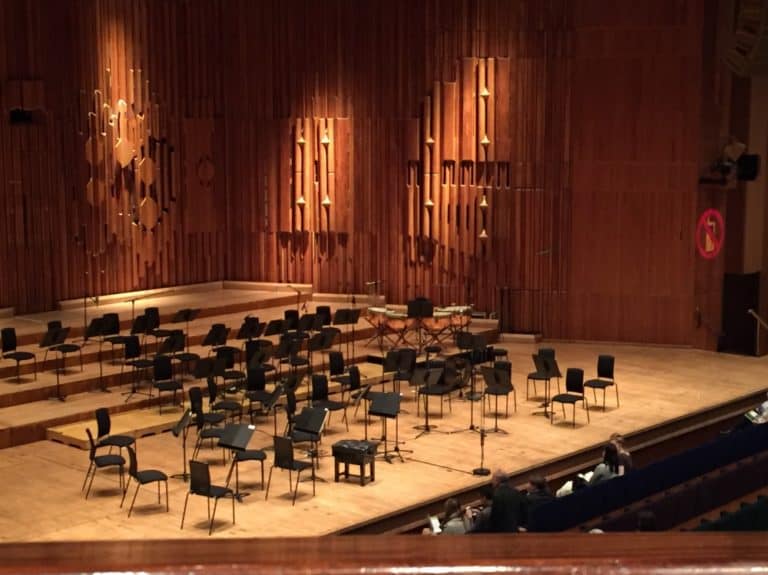 [ Nov.2015 ] We went to a classical concert held in Barbican Centre in east London.
When we had a lovely cultural holiday in Dresden in Germany this summer, I thought we should have more cultural experiences in London, too, so I booked this concert earlier.
The American violinist, Joshua Bell, was featured on the day.
I enjoyed the popular program, Prokifiev's symphony, Tchaikovsky's violin concerto and Mozart's symphony.
Bell was the soloist for the violin concerto and at the same time he conducted the orchestra, as well.
A big applause rose after the first movement.
It was certainly an enthusiastic performance and was the highlight of the evening.
Barbican Centre is the biggest performing arts complex in Europe.
It was opened in 1982.
I always get confused when I go there and have to ask somebody how to get to my seat, as the design of the place is complicated.
Everyday, something is on, such as concert, play, dance, or film.
The only problem for me is that it is quite far from our home…