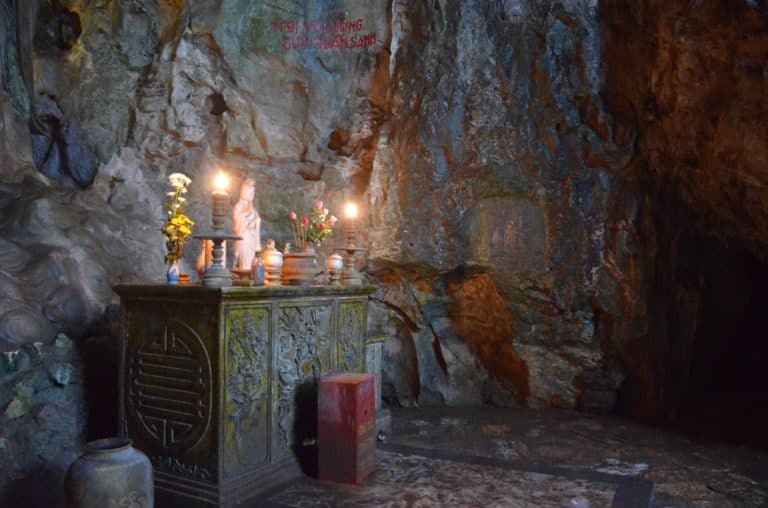 [ Jan.2015 ] In the late afternoon on the last day of our Vietnamese holiday, we went to Marble Mountains by taxi from the hotel.
There are 5 mountains on the flat land around here and the one we went was Thuy Son, the biggest one.
As soon as we got off the taxi, a woman came up to us and tried to make us visit her shop.
We refused saying "we have to go up the mountain before the sunset", then she showed some places we should visit on a map and said "when you come down, do not forget to come to our shop.
My name is Len".
Very aggressive.
To go up the mountain, we used a lift.
There were some caves with alters and some pagodas in the mountain.
Because we walked on our own without any guide, we could not understand the stories behind, but we enjoyed looking at the kitsch statues at altars and views from the observation platform.
When it was getting dark, we came back to the flat graound and just happened that we met Len who was going home by mortorbike.
Of course she turned around and took us to her shop.
The shops around here sell marble statues, which are not suitable for the souvenir.
We bought a small box instead.