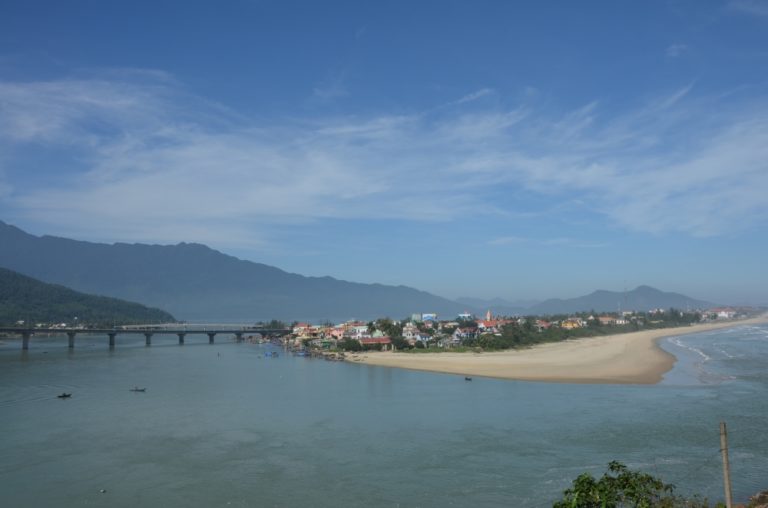 [ Jan.2015 ] The next day in Vietnam, we had one day excursion to Hue from Da Nang.
This time, it was a luxurious tailor made tour with a guide and a driver.
A brand new grand Toyota car was used for us.
FIrst, we went up to Hai Van Pass outside of Da Nang.
Usually people use a tunnel, but we asked them to stop where the views were nice, so they took us all the way up there.
The height was about 500 metres and view was fantastic.
It seems a strategically important point.
There was a ruin of 19th century fort and American fort of the Vietnam War.
Another stop was on the coast, where we saw a fishing village across the sea.
We watched a long train went by very slowly from the north to the south of the country.
There were a few people hanging outside the train.
Are they doing that just to get a free ride? The bar of the railroad crossing was moved up and down by hand.
The last stop before Hue was a roadside restaurant.
This place was facing the sea, too and here they were cultivating pearls.
The view was very beautiful like in a dream.
The pearls were sold here in the shop, but our guide, Mr.Son told me that they were not so high quality there and promised me to visit the better shop on the way back.
Surely he remembered it, though we took longer for sight seeing than the original schedule, and he took us to a grand shop where they were making and selling the pearl accessories.