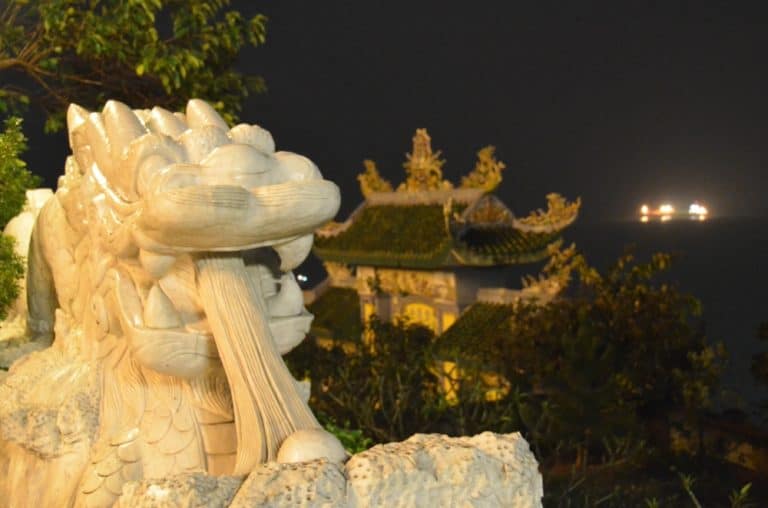 [ Jan.2015 ] The second place we went in the Da Nang night tour in Vietnam was Monkey Mountain in Son Tra Peninsula.
Our guide, Mr.
Hai recommended this place  highly.
It is famous for its night view and it is the popular dating spot.
In the weekends, this place is very crowded with one couple per one square metre.
He said " If you have a date here, you will never for get it", but unfortunately it started raining.
All day that day, it looked like starting raining, but until then, it did not rain, but at that moment, it started heavily.
We looked over the Da Nang town anyway.
According to Mr.Hai, this is the only place in Vietnam where you can enjoy a night view.
There was a huge statue of the Goddess of Mercy whose hight is as high as 67 metres.
It was opened in 2010 after 6 years' construction work.
Apparently you can go in and up the statue.
There was a new temple called Linh Ung, too and this was made by people's contributions, not by the state.