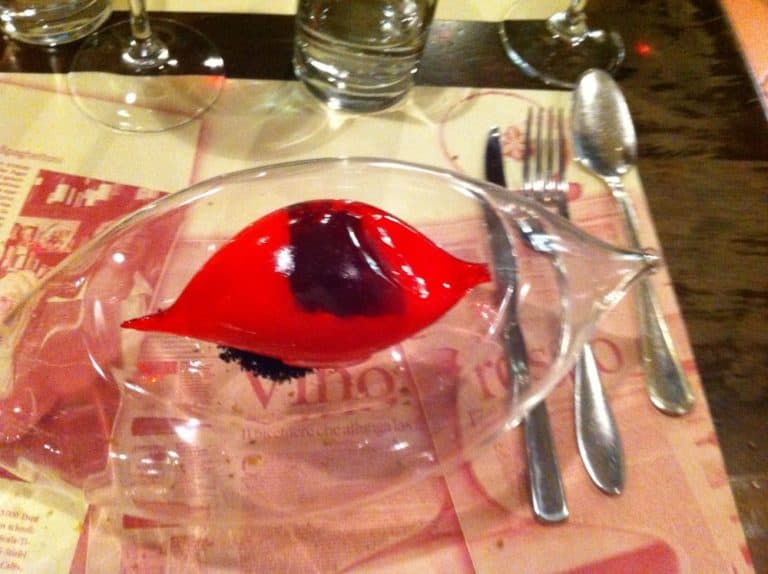 [ July, 2013 ] We went to a reputable restaurant called Al Ponte De Ferr in Navigli area in Milan.
It is situated on the canal and the interior is not that special, but the foods are VERY special.
This strange thing in the photo is a dish of an onion for the starter which is particularly popular.
Although the appearance is very eccentric, the taste was very very nice.
We were group of 4 and tried each other's choice of foods and everything was excellent.
A female sommliere, Maida Mercuri and a chef from Uruguay born in 1980 called Matias Perdomo are the producers of this restaurant.
The price was not cheap, but I want to go back there, for some special occasion.