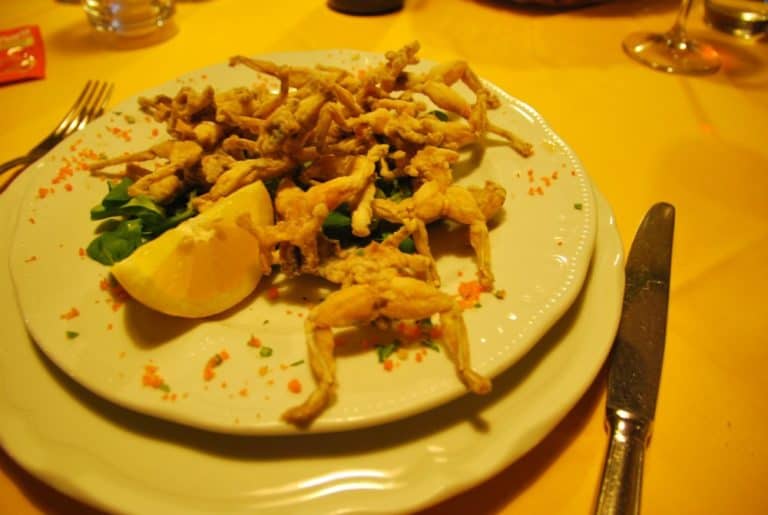 [ Feb.2013 ] We went to a restaurant called Antica Trattoria Ferrari in Pavia, a town about 35 km south of Milan.
A small waiter is working there with pride.
I wanted to order something a bit different as a garnish, but he said ' it does not go with your main dish' and rejected it.
The main was fried frogs.
As you can see from the photo, it really looked like frogs.
My father and my sister would have fainted.
They were very tasty and probably good with beer.
The starters, antipastomisto was quite unusual, too.
There were around 12 kinds of small portions of things like ox tongue, red turnip+tuna, fried snails, salami+ham, veal dish, and so on.
I had another bliss morment.