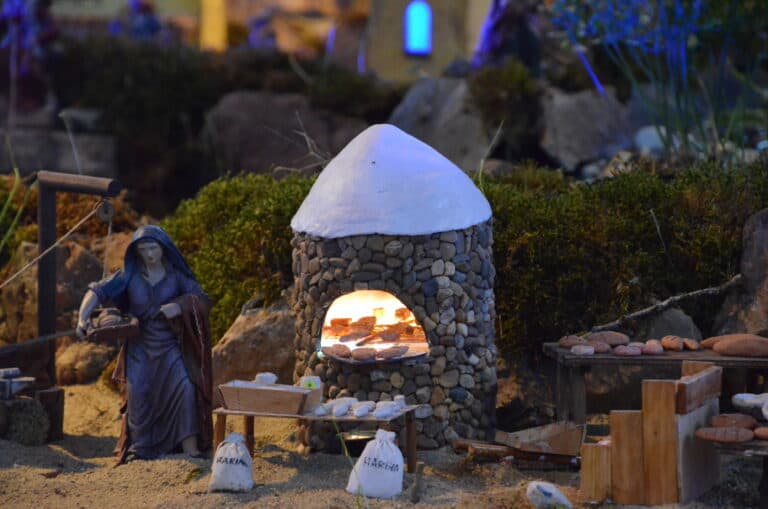 [Dec. 2022] After seeing the cathedral in Caceres, a historic town in western Spain, we went into the Palacio de Carvajal next door.
The 15th-century mansion was largely destroyed in a fire in the 19th century and was abandoned for some time before being restored and open to the public.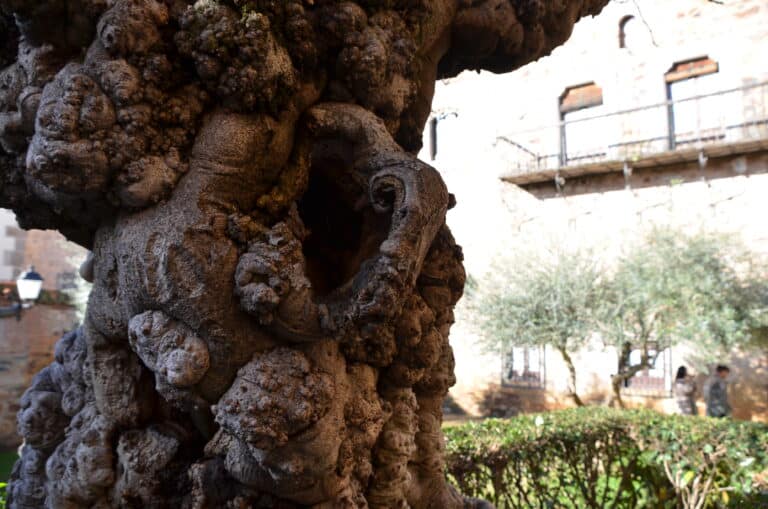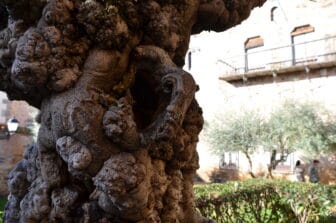 When we entered, Belén was taking the place.
Yes, Christmas in Spain is without a doubt Belén.
A Belén is a nativity scene, an elaborate model depicting the story of the birth of Christ and can be found in public places throughout Spain.
I don't remember seeing one when we spent New Year's Eve in Portugal a year before, even though they are Catholic, too.
When I asked my husband, he said that in Italy, when he was a child, he used to have a decoration of the nativity scene at home, but now it's not popular.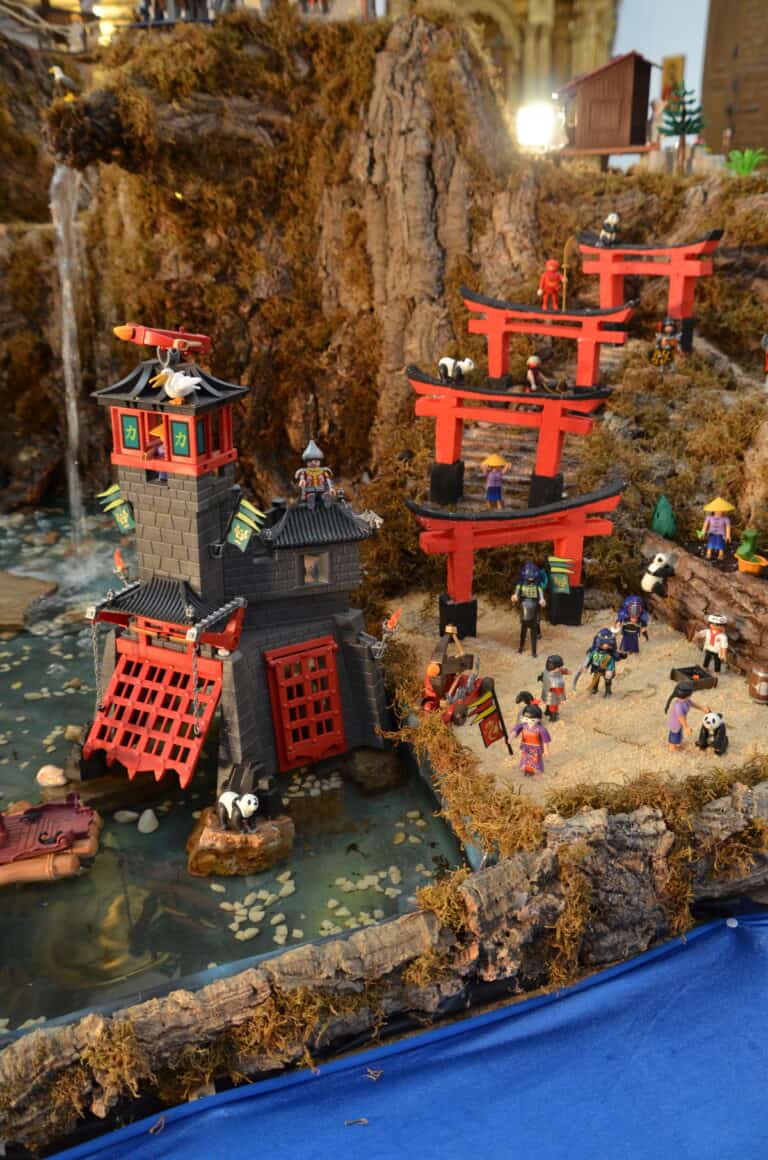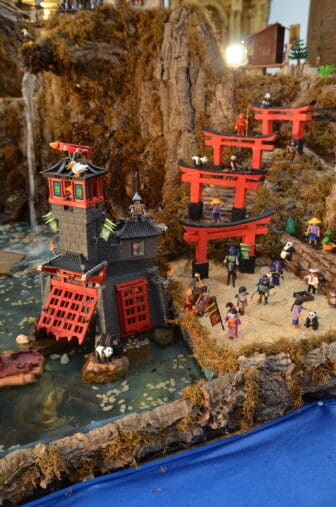 It's still very popular in Spain, and I've even seen people lining up to see Belén.
We were there, so had a look around this Belén in Palacio de Carvajal and then we went out to the garden.
According to the tourist information centre, the highlight here is a 150-year-old fig tree (some say 300 years old).
I could literally feel the annual rings on the bumpy trunk.
After this historic house, we walked to the right facing the cathedral and up the stairs to the Iglesia San Francisco Javier church.
The entrance fee was 1.50 euros per person, and only cash was accepted.
It is said to be an 18th-century Jesuit church, but once again, the purpose of the locals who entered was Belén.
Here was a large scale model of the world.
There was a corner lined with red torii gates, and there were dolls of a girl playing with a panda, and people wearing Vietnamese cone-shaped hats, Non La.
Does it represent the whole of the Orient?
Maybe because of this little playful Belén, I didn't feel dignity in this church.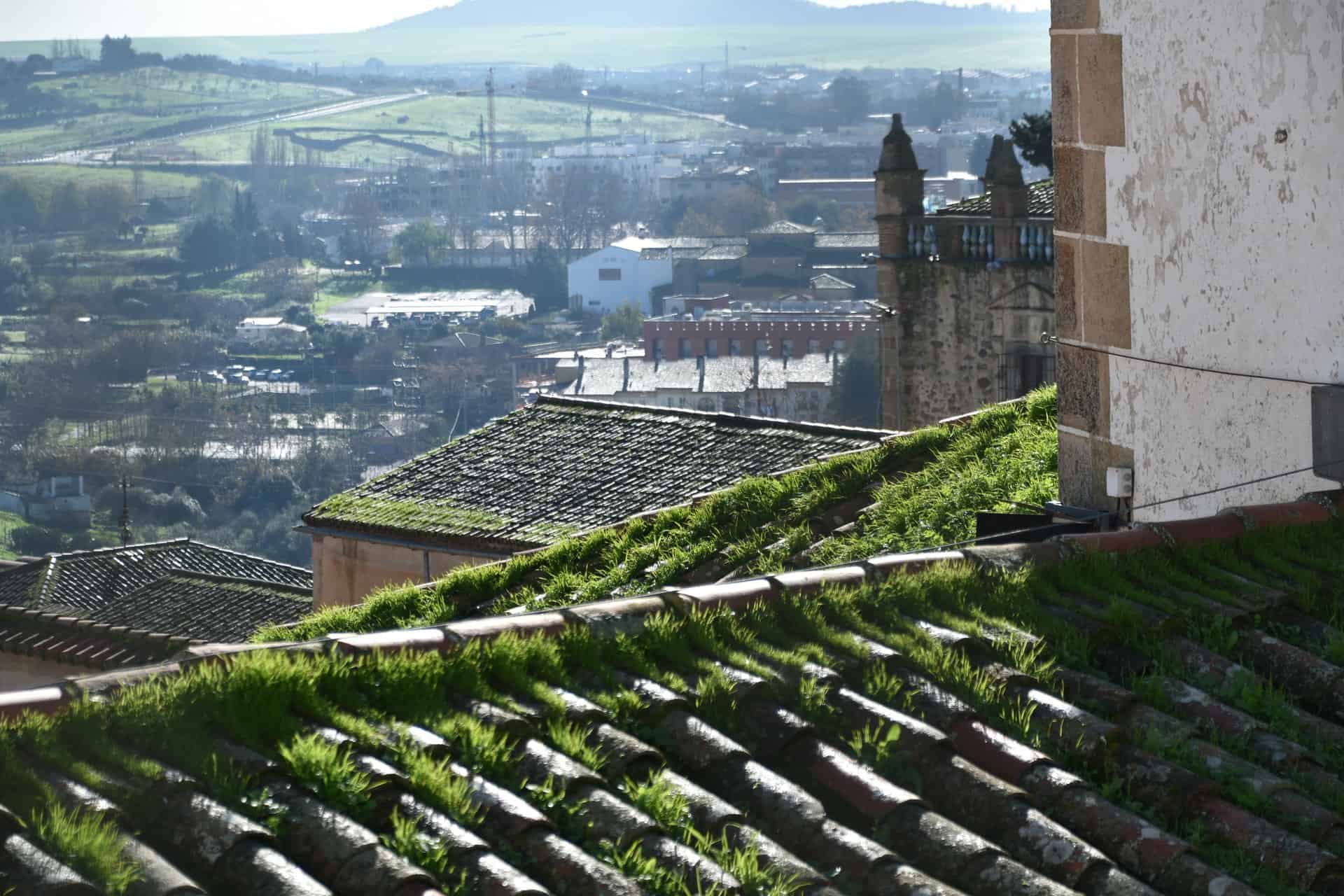 To be honest, we are not that interested in Belén, but we were able to climb the bell tower here and enjoy the view.
There are two towers, both of which can be climbed.
When you climb up and approach the roofs of the buildings, you can clearly see that moss and grass are growing from the roof tiles.
It was sunny while we were there, but it may be that they have the damp climate.