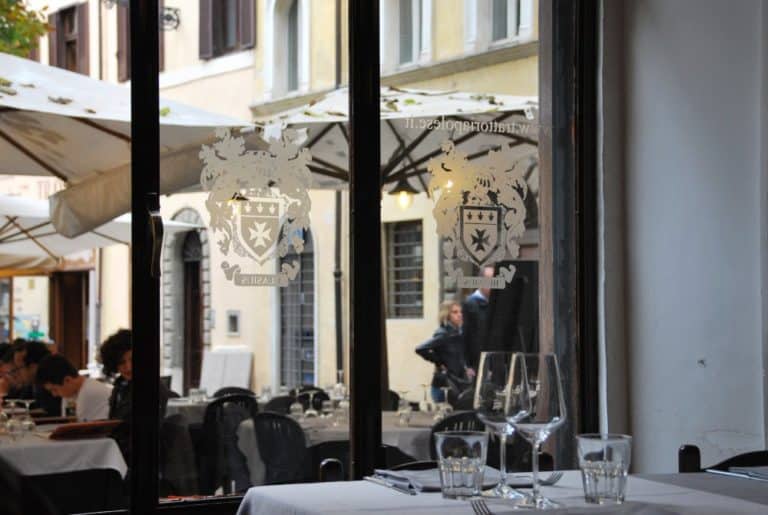 [ Nov.2013 ] After the #Pope told us "Have a good lunch", we started looking for a restaurant.
We did not have time to look for a restaurant listed in our friend's list, so we just popped into the one which gave us a good impression.
The name was Trattoria Polese.
When we entered, we found a Japanese family having a lunch, so it may have been a famous one.
It was founded in 1960.
I chose a simple Spaghetti Aglio Olio e Peperoncino as a light lunch, but I should have chosen more serious dish, because there was a man who was addressed "Monsignore" by waiters behind us.
It is a form of address high ranking Catholic clergy, and in Italy they are famous for good tastes.
I could not see what he was eating, though.