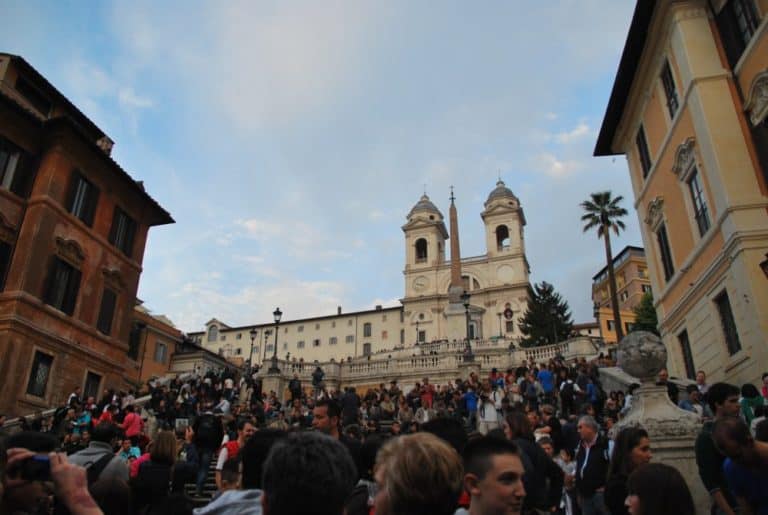 [ Nov.
2013 ] We visited Spanish Steps in Rome, too.
When we got there, it was full of people and some work was going on at the fountain at the foot of steps.
On the steps there were no flowers in this season.
So overall, it was a bit disappointing.
People were not only on the steps, but in Spanish Square and in Via Condotti, too.
Via Condotti is the famous high fashion street.
The street itself was very crowded, but inside the shops which were protected by well-built guards seemed almost empty, though a group of Chinese people poured out from Louis Vuitton.