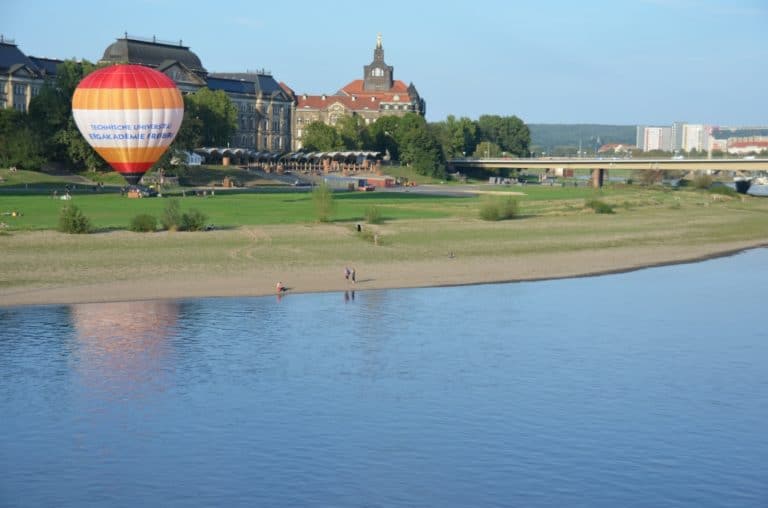 [ Aug.2015 ] I think that the first time I learned the name, Elbe was in the history class at school.
It is famous for the meeting of US force and Soviet force during the WW2.
The actual place they met was in Torgau, which is north of Dresden where I took this photo.
This was my first time to see this famous river.
The weather was very nice and the balloons were blown on the riverbank and many were flying over the city.
I really wanted to have a ride, so we went over to the bank and got a leaflet from the staff there.
Though it was written only in German, we understood that they were doint it everyday and we could book online.
So we had a look at the website and found again it was only in German.
We learned in this holiday that in Germany not very many people speak English and the tourism there targeted only German people, and this balloon company was the first example of our experience.
So we asked the hotel receptionist to call them, but unfortunately all the flights were booked up.
I had the balloon flight in Turkey, but it would be a different and enjoyable experience flying over the city…