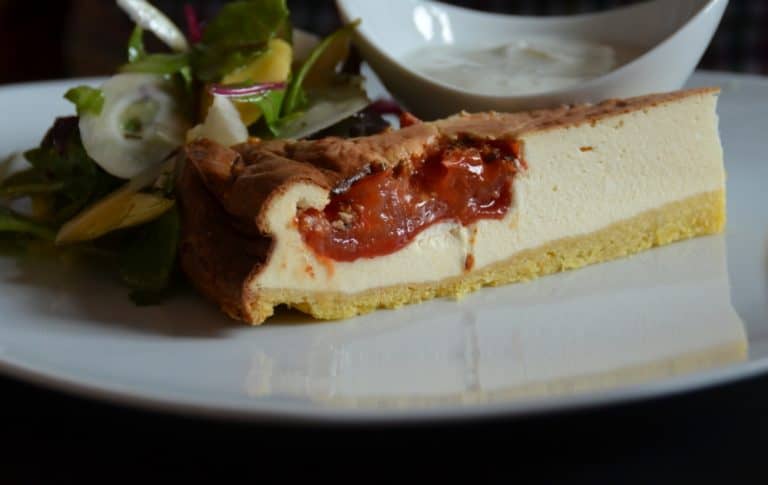 [ Sept.2015 ] After visiting the gallery in Zwinger palace in Dresden, we went to the restaurant called Alte Meister, which was annexed to the gallery.
It was recommended in our guide book.
The guide book was correct.
The foods were very well cooked and sophisticated.
This is the photo of my starter made of cheese and tomato.
I chose venison for the main and the orange mousse for the dessert.
Including the wine, everything was very good.
My husband's Saltimbocca was substantial and tasty, too.
I would say that this restaurant was the second best among the places we went during this holiday ( the first is Lila Sosse I mentioned earlier, considering the value for money and the atmosphere).