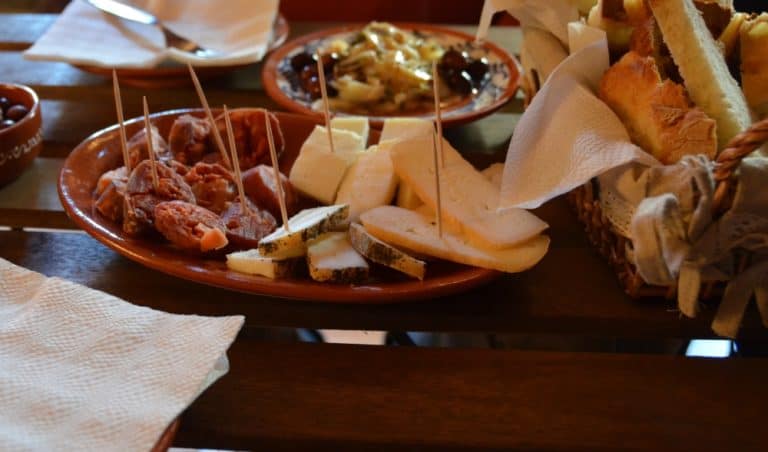 [ Nov.2014 ] It was early afternoon when we arrived at Monsanto in Portugal.
First, we looked for somewhere to eat.
We went in to a shop on Rua do Castelo, a slope from the bus stop to our accommodation.
I cannot remember the name, but it is on the righthand side when you go up.
We had asked the way here when we were looking for our accommodation and the person there was friendly, so we went back there.
The dining room was on the first floor.
It seemed that they renovated an old house to make this stylish place.
It was not exactly a restaurant because they had only a few snacks and sold some foods.
We had the assorted cheese and chorizo as well as a cod dish.
They were a bit salty, but the taste was very good.
Other customers went up to another floor and seemed to be looking at something, so after eating I went up there, too.
The second floor was a shop selling local crafts and clothes.
I found an unusual coat with a cape very attractive, so bought it.
It was made in a town about 40km away from here by a local designer using local wool.
I love this kind of descriptions.