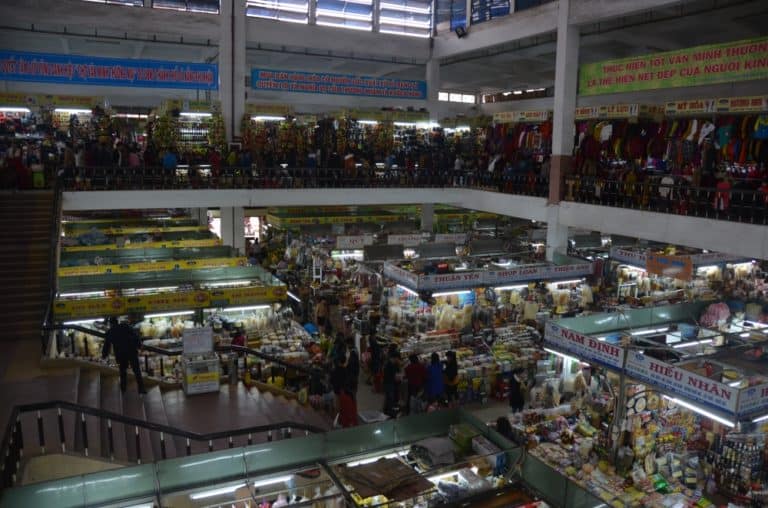 [ Jan.2015 ] Our hotel in Da Nang in Vietnam was facing the sea and away from the town centre, so they were running the free shuttle buses to Da Nang town and Hoi An town, which we used many times.
First, we went to Da Nang.
The place where we got off the bus was near an indoor market, so we went in there.
Afterwards I learned that there were two markets in Da Nang, but I do not know which one we went in.
In the big building there were many stands.
It seemed that mainly foods were sold on the ground floor and clothing on the first floor.
There were some people sewing at the end of the first floor, so it could be that if you buy some cloth there, you may ask them to make some simple clothes on the spot.
In the food area, it smelled very badly, so we could not stay there.
There were some peole selling some vegetables and fruits on the roadside outside the market building, too.It was a lively scene, though we did not buy anything there.