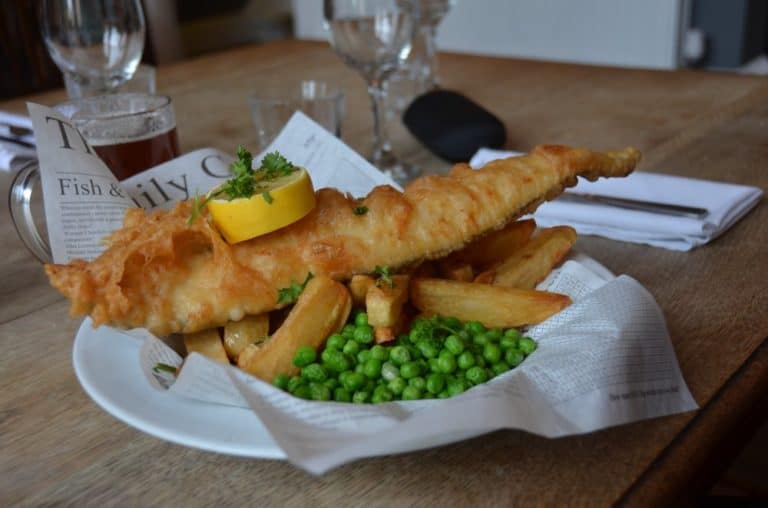 During this short break in England, we appriciated local pubs, which was an extra bonus we did not expect.
After we enjoyed pubs in Cumbria and Cotswolds, the one we went in Bath was very good, too.
The only reason why we went in there was that the sign said "We serve lunch from 1 to 5 ", because we were late for ordinaly lunch time.
To be honest, the front of the pub looked not very attractive, so I was not expecting the quality.
But in fact, it was excellent.
The dining room upstairs was spacious with a big window at the front and I liked those pictures on the wall, which depicted Bath town.
The staff was nice, too.
And the foods were very good, both quality and quantity.
Especially, the fish & chips in the photo was apparently the best he had ever eaten.
The name of this pub is The Curfew Inn.
[ Oct.2013 ]